Published:
November 18th, 2010 19:40 EST
| | | |
| --- | --- | --- |
| | Chase Von Sharing Sherwin Buydens, Actor/Producer/Investor, By Co-Author Betty Dravis! | |
Betty Dravis: Hey, Sherwin! I just read your biography and am intrigued by your unique approach to life and your way of expressing yourself. After I met you on Facebook and viewed some photos of you. My first thoughts were: Wow, that guy has such an expressive face... a man of many faces... Like Robert De Niro...
My favorite photo of Sherwin is the first one I saw on Facebook. His friends said he looked like "a mafia hitman," "agent Smith in "The Matrix" and I think he looks like Kevin Costner in this one.

I see that you`re quite versatile as an actor and are in other areas of the industry, as well. You`re not at the peak of your dreams yet, but you`re working hard and things are beginning to happen for you. But before we get to the present, let`s dig into your past. When did you know that you wanted to be an actor? How old were you at the time?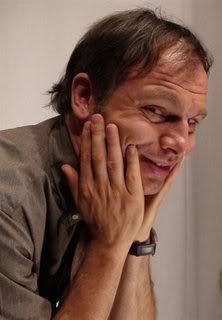 Sherwin Buydens: Well, thank you for comparing my facial expressions to Robert De Niro. He is versatile... Such a fabulous actor, and an actor whose career heights I can only dream of reaching.
Ms. Dravis... Betty, my whole acting career really started out with a change of mind, after taking Don S. Williams`s course "On Camera Scene Study." Don was the executive producer and director of his own longest- running TV show in Canada, The Beachcombers (1971-1991). At one time during the course, an American actress Maria Louisa Figura was substituting for him. When she took me aside after one of the classes and said, "You could be a working actor," I felt like the manna of Heaven had descended down upon me and rays of light had filtered their way through the clouds of Vancouver, Canada. (laughs)
I could be a working actor! I could be a working actor. Wow!
I was about 26 when Maria saw me acting in Don`s class and that was the turning point in my life! My possible destiny was then chosen for me. You see, at that time I was in a rather cushy English-as-a-second-language job that I disliked and would soon receive a settlement for a small motorcycle accident I had been in.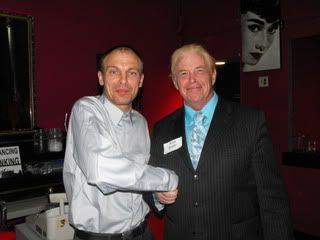 For the remainder of this interview, do click the below link:
http://damesofdialogue.wordpress.com/2010/11/16/sherwin-buydens-actorproducerinvestor-man-of-many-faces-by-betty-dravis/