Published:
January 4th, 2011 11:49 EST
| | | |
| --- | --- | --- |
| | Sharing Vietnam Vet John Manha Lived His Island Dream by Betty Dravis! | |
Betty Dravis: Welcome to the wonderful world of Dream Reachers, Johnny. You`re a first for me because it`s the first time I`ve interviewed someone so close to the family. But you`re more than worthy to bear the title because you overcame huge obstacles to fulfill your dream of having a home on an island and all that goes with it: blue skies and sunshine... gentle sea breezes... the splendor of tropical storms... endless stretches of aqua-marine water... hammocks lulling you to sleep on hot summer days... lovely chicas dancing around you... (laughs)
All that was yours for a time...
You know, Johnny, just about everyone dreams of living on an island or at least by the ocean, but before we get into how you achieved that, I hear you had a double-whammy "two traumatic experiences" that changed your life drastically. What happened?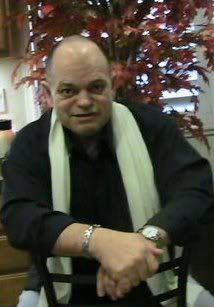 John Manha: Thanks for interviewing me, Betty. I`ve always wanted to share my story. But where do I start? I suppose the best place is when life-changing things began to happen. I`m a veteran and had already served in Vietnam. When I was about thirty-three years old, something started happening with my left foot: it felt heavier and didn`t lift on its own like before. It would "catch" on things. That confused me because I didn`t know what to make of it, but it went on for seven years; all the while I was growing weaker and weaker. I couldn`t understand what was happening in my body or even try to explain to my wife. Even when the doctor diagnosed my problem as multiple sclerosis, it was too complicated to understand, let alone explain. MS is an inside job; you can look real fine on the "outside"at least for several years.
I was fortunate with my job, though. I had a union job and I pushed on through as long as I was able to function. I`ll never forget the day I quit. It was a sad day, indeed. I was forty years old and forced by health to take a disability.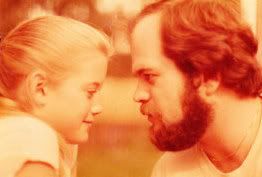 Johnny and his daughter Heather at age nine.
About a year later I was divorced. Heather, my daughter by my first wife, was just sixteen and I had custody of her since she was nine. She had seen me go through two divorces and I didn`t want her to see it again. That and chances of my health deteriorating made me decide it would be better for her to live with her mother who, fortunately at that time, was stable and in a very good marriage. She even had a pink Mustang for Heather to drive! Obviously, my daughter was not too happy with me, but since the divorce was messy, I felt then "and still feel" that I made the best choice for her.
For full interview, do visit the below link:
http://damesofdialogue.wordpress.com/2010/12/28/john-manha-lived-his-%E2%80%9Cisland%E2%80%9D-dream-despite-crushing-odds-by-betty-dravis/