Published:
July 25th, 2010 16:55 EST
| | | |
| --- | --- | --- |
| | Chase Von Sharing Co-Authors Interview Betty Dravis with Famous Best Selling Author, Frank Nappi! | |
by Betty Dravis
Betty Dravis: I`m delighted that you`re taking the time for this interview, Frank, especially now that you`re in such hot demand as an author. We formed an internet friendship after I read and reviewed your first novel, Echoes from the Infantry (St. Martin`s Press). That heart-warming book was released in October of 2005 and I discovered it in January of 2006. I was so impressed by your plot and writing skills that I named it my favorite debut novel of that year. You might recall that my Amazon review title read: Nappi Is a Rising Star in the Literary World. Sometimes I scare myself " (laughs)
Well, it`s always exhilarating to catch a rising star and I`m proud to say that you proved me right. Your star burns brightly! Echoes received national attention, not becoming the movie I had hoped for, but it won the Silver Medal for Outstanding Fiction for the year 2006 from the Military Writers Society of America. And it paved the way for what happened next! Since then you have written two more books and both are being produced on film.
Wow "and even though I felt this would happen when I read your debut novel, I`m still stunned!
But even as I extend my hearty congratulations, Frank, I must confess to a modicum of envy " Every author I know would love to be in your shoes! As we have discussed many times during our four-year friendship, it`s my dream for one of my books to become a movie " preferably all of them. (laughs)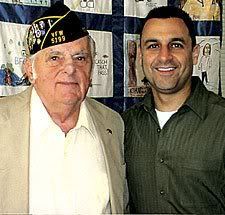 Frank Nappi with Friend, WWII Vet Eddie Hynes
Please share with us what inspired you to write Echoes and your best-selling second book that followed a few years later, The Legend of Mickey Tussler, (also with St. Martin`s). I`m sure our readers would like to know when and where they can see the movie of Legend.
Since I want to go into detail about the awesome deal with your third novel, let`s keep that information for later as a surprise for our readers. Okay?
Frank Nappi: First of all, thank you, Betty, for the opportunity to share my story with you. As you know, there is no greater honor for an author than to be acknowledged by another successful author.
By Frank Nappi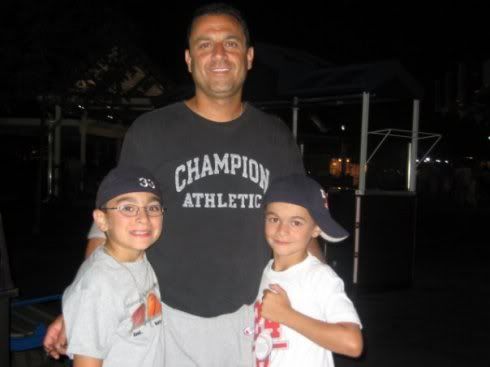 Frank Nappi with his ball players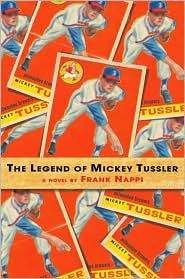 By Frank Nappi
For the rest of this interview, do visit the below link:
http://damesofdialogue.wordpress.com/2010/07/21/author-frank-nappi-is-every-authors-dream/