Published:
March 27th, 2010 11:07 EST
| | | |
| --- | --- | --- |
| | Actress Jenny McShane Shares Memories of Legendary Jim Marshall by Betty Dravis | |
Actress Jenny McShane Shares Memories of Legendary
Rock Photographer Jim Marshall Who Passed Away This Week
by Betty Dravis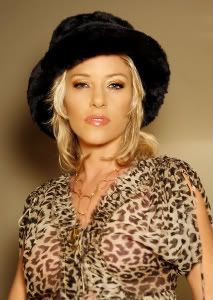 Jenny Mcshane, pictured above
Chase Von, my co-author of Dream Reachers, and I are saddened to learn of the passing of legendary rock icon, photographer Jim Marshall. We knew of him through his awesome photography that captured rock-and-roll legends, including the Beatles, Bob Dylan, Jimmi Hendrix, The Rolling Stones, Janis Joplin and many others...at work and in repose.
I am impressed that Marshall was the only photographer granted backstage access at what turned out to be the final Beatles concert at San Francisco`s Candlestick Park in 1966. Good timing and his rapport with musicians also helped him catch Johnny Cash memorably "flipping the bird" at a 1969 performance at San Quentin Prison.
Marshall`s death at age 74 in New York City was confirmed Wednesday by Aaron Zych, a manager at the Morrison Hotel Galleries, which hosted one of the photographer`s last exhibits.
Marshall had been scheduled to appear at a reception Wednesday night to promote his new book Match Print with celebrity photographer Timothy White. He apparently died in his sleep sometime overnight while alone in his New York hotel room, Zych said. The cause of death was not immediately known.
"Jim`s work is legendary," Zych said. "As far as music photographers, he is the godfather."
Chase and I were introduced to Jim Marshall by talented actress/musician Jenny McShane (Shark Attack 1 & 3, The Furnace, etc.). Jenny is featured in Dream Reachers and when she learned we were having difficulty securing permission from Rolling Stone Magazine to use a photo of Country/Western singer Tanya Tucker that adorned one of their early covers, Jenny immediately knew who to call: Jim Marshall!
And like magic, Jim opened the door for us!
I spoke to him at his San Francisco home and he generously gave me the name of the person who could give permission. Just mention my name, " he said, a laugh in his voice. He actually talked to me for quite a while, even inviting me to lunch with him the next time I hit San Francisco. " What a gentleman "a good-hearted man!
I spoke with Jenny McShane today and she said, Jim had a heart of gold. I wish everyone could know him as I did; he was such a kind, generous man to those he believed in.
I`ll never forget the evening he took me and music manager Mariella Bradford to dinner, afterwards surprising us by taking us to Billy Bob Thornton`s to see Billy Bob`s band play in his home and recording studio. It was exciting meeting Billy Bob and to sit in on a Jim Marshall photo-shoot! He took photos of Billy, his band and me. Ohhh, how I wish I could see those photos. "
Jenny went on to tell me that she also met Billy Bob`s beautiful wife who had just arrived home from Disneyland with their gorgeous baby girl who was about three at the time. Jenny laughed as she recalled what a busy household it was that day because Billy Bob`s fifteen-year-old son also came to the studio to hang out with his dad, the band and the rest of them.
Jim told us that he met Billy Bob through a photo he had taken of the famous actor Robert Mitchum, " Jenny continued. Billy Bob loved that photo, wanted it and apparently got it. While we were there, he showed us the photo and it was incredible! Incidentally, we also learned an interesting bit of trivia about Billy Bob: He started in the business as a roadie " for The Nitty Gritty Dirt Band. "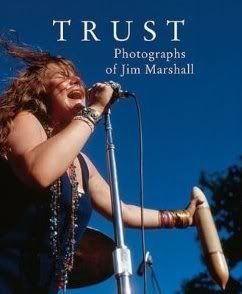 Jenny raved over the photos that Marshall gave her "photos of himself, Jimmi Hendrix and Janice Joplin. He also gave her father photos of Maybell Carter, Doc Watson and Bill Monroe for his Bluegrass Room at his home in Minnesota. Jim was a real pro with that camera, " Jenny said, I will always cherish those photos. He will be missed by all who knew him. "
To read the full news story about this talented, generous man, visit this link:
http://www.rollingstone.com/rockdaily/index.php/2010/03/24/jim-marshall-legendary-rock-photographer-passes-away-at-74/
And here is a video where he reminisces about meeting and photographing some of his famous subjects:
(In the event video does not work, click the link below)
http://www.youtube.com/watch?v=6-npezwmgtA&feature=player_embedded
Marshall has also published five books of his photographs. Check them out on Amazon.com. They will soon become collector`s items and increase in value, always pricey and in huge demand, Jim`s photography will now soar in value.
What a magnificent legacy to leave behind! RIP, Jim Marshall.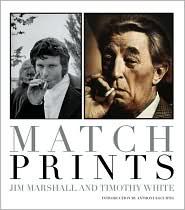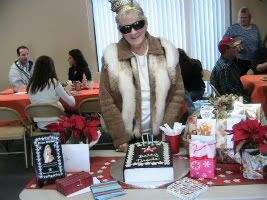 Betty Dravis, pictured above
--
BETTY DRAVIS
Author/Reviewer/Journalist/Editor/Columnist/Newspaper Publisher/Talk Show Hostess

MAIN WEBSITE:
http://www.bettydravis.com

DREAM REACHERS VIDEO/TRAILER:
http://www.youtube.com/user/bettydravis

DREAM REACHERS FAN CLUB:
http://tinyurl.com/DreamRFanClub

CC CHRONICLES INTERVIEW:
http://cc-chronicles.blogspot.com/2009/11/welcome-to-weekend-with-betty-dravis.html

AMERICAN PERSPECTIVE RADIO INTERVIEW:
http://thesop.org/art/2009/08/22/judyth-piazza-chats-with-betty-dravis-co-author-of-dream-reachers