Published:
August 1st, 2010 14:32 EST
| | | |
| --- | --- | --- |
| | Co Author Betty Dravis Interviews Actor/Director Tony Tarantino! | |
by Betty Dravis
Betty Dravis: Welcome to Dames of Dialogue, Tony. It`s a pleasure to have such a talented man from the film industry with us today. Actress Katherin Kovin Pacino recommended you to me for this interview. Of course, everyone has heard of you "you`re a household name "but I visited your websites to learn more about you. Among many other things, you`re an actor, a screenwriter, director and also have your own production company. Very impressive, indeed!
As you know, my interviews (and those of my co-author Chase Von) are all about high achievers who aren`t afraid to dream big and to act upon those dreams to see them to fulfillment. Since you`re so successful in all you do, you are a perfect fit for our book, and that`s why I`m delighted you agreed to be in Dream Reachers: Vol. 2 when it goes to press. Thanks so much.
Tony, I have so many questions for you, I had no idea where to begin, but then I read something on your MySpace website that made it easy. You wrote: The film industry has been our way of life for generations. You also spoke about your father Dominic being successful in silent films, speaking of him as an original cowboy actor. That certainly takes us back in time and I`d like to hear more about him. How and when did he get started and did that lead to your acting and, subsequently, to your son Quentin`s interest in the movie industry?
Tony Tarantino: You`re right, Betty, acting has been in our family since my father Dominic appeared in several Westerns with stars such as Buck Jones, Tim McCoy, Tom Mix, Hoot Gibson and Fred Thompson. That was in the thirties...
I grew up listening to my dad tell his stories about Hollywood, the people he worked with and many of the ones he met. This started as far back as I can remember. Just from listening to his stories I knew I wanted to be an actor. I can`t speak for Quentin, but I caught the acting bug from my father. It must be in the genes. (laughs)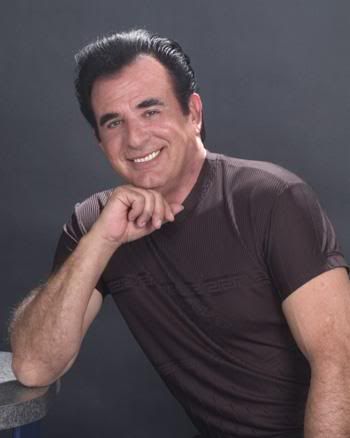 Tony Tarantino...
For the remainder of the interview, do visit the below link:
http://damesofdialogue.wordpress.com/2010/07/28/actordirecotorproducer-tony-tarantino-on-the-move-in-hollywood-vegas-italy/