Published:
February 15th, 2010 16:40 EST
| | | |
| --- | --- | --- |
| | Chase Von Sharing Co-Author Betty Dravis Interview with Famous PhotoJournalist C. Robert Lee! | |
Betty Dravis: Welcome to Dames of Dialogue, Bob. It`s a pleasure to have such a distinguished photojournalist with us today. I`d like to make it clear upfront that I know you personally, having been friends back in the day---waaaaay back in Hamilton High School (Ohio) when we were classmates. You just happened to be my first movie date, but that has nothing to do with why I am interviewing you, of course. I selected you because you are a Dream Reacher of the first caliber and have been very successful in your chosen career. That said, I`m curious about how you got started; did the photography come before the writing or vice-versa? And which do you enjoy doing the most?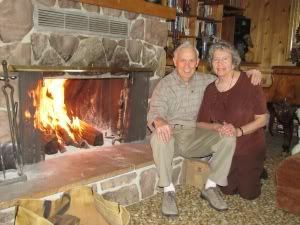 Bob Lee at home in Idyllwild with his lovely wife Ileana... Christmas 2009
Bob Lee: Well, Betty, I think I could be described as an "in the moment kind of guy." Whatever I`m doing gets my full attention. When I was in junior high school, after seeing me hunt-and-pecking on her old, black Underwood typewriter, my mother predicted that when I grew up I would be a writer. (Incidentally, she was timed in a typing competition at one hundred ten words a minute. She was so fast the keys often stuck together...)
In my first year of high school I built a small darkroom in the basement and taught myself how to process film and print photographs. The best of my prints of classmates ended up taped to the inside of my school locker door---especially the shots of two pretty classmates wrapped in white towels over their swim suits. At graduation ceremonies I was chosen as the student most likely to become a Hollywood photographer. Both predictions were to come true before I was twenty-nine. Whatever I`m doing, I like best. To discover a truth from a chain of words that tumbles from your mind that you didn`t know was there that literally sings to your heart and brings tears is the most satisfying gift of all.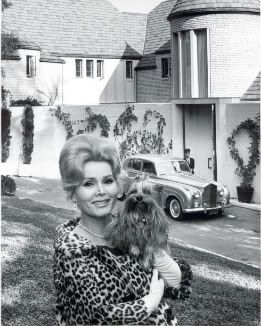 For more of this fantastic interview, do visit the link below:
http://damesofdialogue.wordpress.com/2010/01/22/all-about-c-robert-lee-esteemed-photojournalist-author-of-circles-of-destiny-trilogy/