Published:
April 22nd, 2010 13:32 EST
| | | |
| --- | --- | --- |
| | Chase Von and Lovely Pop/Rock Music Sensation Nicollette Varanelli! | |
Chase Von: Hey Nicollette and on behalf of the Student Operated Press and myself, I want to thank you for finding the time to share yourself with our readers. You`re a rising singer and also a model and I was on my friend Actress/Model/Musician Jenny McShane`s My Space page when I noticed you left her a comment.
I requested your friendship because based on your page, you looked really interesting!
And low and behold not only did you accept, you sent me a video of you singing one of my favorite songs! Etta James` "At Last" and you did a wonderful job which I`ve already told you.
But for now, thanks again so much for finding the time to share yourself with our readers!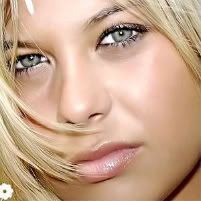 Nicollette: Well Chase Von, I appreciate that your allowing me the opportunity to have more people get to know me and hear my music. So I`m really happy to share my thoughts with you and your readers.
Chase Von: From reading up on you, it appears you were born to sing! We`ll definitely get to that, but before we do, what were your younger years like growing up in New York?
Nicollette: I guess New York sounds intimidating if you didn`t grow up here but it`s kind of all I know. It has everything anyone wants. Entertainment, restaurants, clubs, ect. So it`s a great place just extremely expensive!
Chase Von: And normally I wait a bit to ask a tough one, but since you are from New York, what were your feelings when 9/11 took place?
Nicollette: Well I think 9/11 changed everything. I was in school and everyone got sent home. Many of my friends parents worked in the the towers. So I was like soothing them telling them that they`ll be OK only later to find out that several kids parents never made it out of the building. I grew up a lot at age 11.
Chase Von: Actress and Model Shawn Richardz is someone else I`ve interviewed who is also from New York and I`m sure she totally relates to your feelings. Now onto your singing. You were singing using a hair brush when you were two? (Smile). In a way that is unbelievable but then again, my three year old is completely nuts about the late Michael Jackson! Who are some of the people that you admire besides Brittany Spears, Mariah Carey, Jessica Simpson and Christina Aguilera in the music industry and is the late Michael Jackson one of them? I also would like to know what your reaction was when you learned of his untimely death?
Nicollette: Besides the few you have mentioned (you`ve done your homework) which definitely have influenced my life I do love the Kardashian`s.
Mostly because of their strong family connection and Kim`s mom manages her just like my dad manages me. I love Katie Price just because she`s beautiful and a hard worker and always in the European spotlight, a role I`d like to have in the near future. The passing of Michael Jackson was a terrible waste. I truly believe he was the greatest entertainer that ever lived! I am working with Jean-Marie Horvat who is a Grammy winning mixer of several of Michael`s albums and he shares many stories of how kind he was to everyone.
Chase Von: We`ve been watching the DVD This Is It " and he truly was amazing Nicollette, nor did it look like he was anywhere near death. But like Michael, you also have a soft spot in your heart for children. Can you tell us more about St Jude`s Children`s Hospital and your inspiration for donating all the proceeds of your first CD to it? And not to sound corny but I happen to agree with the Beatles. I.e. What the world needs now, is love, sweet love.
Don`t you think if more thought as you did, the world would be a better place?
Nicollette: Well I do believe that if everyone can do even small acts of kindness every day the world would definitely be a better place. If it`s just opening the door for someone or helping a senior citizen get into a car, everyone can do something to help someone. One of the reasons I want to achieve stardom is to use my platform to make the world a better place.

St Jude`s Children`s Hospital in Memphis is a special place. It`s a place that treats children with cancer. This was one of the things I had a hard time accepting, why some children are stricken with this disease and especially at such a young age. When I put my 1st CD out for sale, I decided I wanted to take my portion of dollars and also sales of photos and give it to St Jude`s so hopefully through research and development they can come up with a cure. I love children so much and felt why not do something?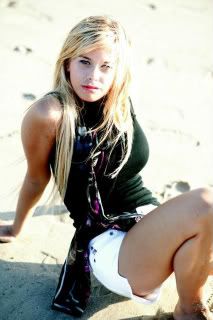 Chase Von: Couldn`t agree with you more Nicollette and that reminds me of Brian O`Neal and his amazing song who also gave me and my co author Betty Dravis a blurb for our book Dream Reachers! For those that haven`t heard it, here`s a link to the video:
Dreams in Color - Brian O`Neal
In the event the video doesn`t work, link is below:
http://www.youtube.com/watch?v=7h3SvpbQAHQ
Another thing that comes to mind is an Italian quote I read recently in a miniature book someone gave me as a gift. It says simply, After the game, the king and pawn go into the same box. "
Now on to your many accomplishments! You were part of a pilot girl band funded by Universal Records when you were just 14!
You`ve also performed the National Anthem at Shea Stadium, Madison Square Garden and the Raymond James Stadium in Tampa Florida before thousands! You`ve performed in 100`s of clubs and also appeared in Connecticut Post, Planet Magazine as well as the popular United Kingdom`s Magazine Street Voice and on top of that are appearing in a major motion picture as yourself!
Your Vocal Coach Don Lawrence has also worked with the likes of Mic Jagger and Lady Gaga! And I also saw you sold out the Fairfield Theatre! And you have performed live with guitarist Al Ferante who taught Jon Mayer the guitar!
And this isn`t even touching on your successful modeling career!
Your star is definitely on the rise Girl! (Smile). What are some of the links to your various web sites so our readers can learn more about you? And links where they can purchase your CD`s Free Myself, Nicollette and I Don`t Wanna?
IF YOU CAN SEE ME NICOLLETTE VARANELLI
In the event the video doesn`t work, link is below:
http://www.youtube.com/watch?v=sY9CgXr07ak&feature=related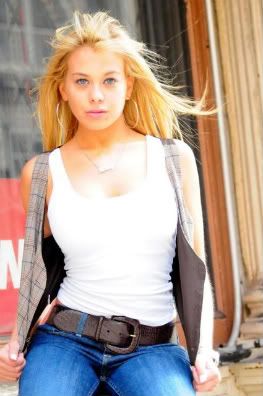 Nicollette: Wow I`m honored you did your research on me, that`s awesome and thank you so much for your compliments, I truly do appreciate them. Someone can hear my music/pics live performances ect: www.myspace.com/nicollettesings
www.youtube.com/nicollettesings
Chase Von: Since you write or co-write all your own songs, how much of your actual life is being shared in your music and as a writer myself and also a retired Marine with PTSD, for me writing is something that helps me process life in general.
Nicollette: I love writing music! Music and writing have gotten me through every difficult situation I`ve experienced. I always said without my 1st album I wouldn`t be able to get through the breakup of my 1st boyfriend. As I look back now I realize I`ll encounter tougher things but at the time I was devastated.
Chase Von: In another interview I saw where Paris Hilton was mentioned and you said you both were animal lovers nor did you utter an unkind word. It was addressing role models for young girls though, something you are more than willing to be and I have to say, I often feel sorry for Paris Hilton because she`s a beautiful girl, but a role model she certainly is not. Nor is it an armor I myself would like to don.
Why are you willing to take on such a huge responsibility and do you think there should be more in the entertainment industry who should do so as well?
Nicollette: Well I do feel comfortable being a role model because I am aware of my responsibility as a singer/performer and I think I`m a good person. So importantly I don`t have to do something that foreign to me just be myself!
Besides as my dad/manager reminds me if I`m going to "talk the talk, I have to walk the walk." But on that note I`m not a role model to replace kid`s parents, just make it easier for them.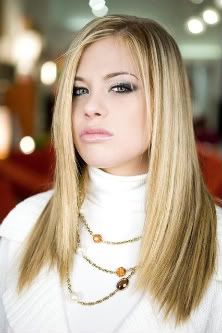 Chase Von: Well, you are very easy on the eyes Nicollette! (Smile). How do you stay in such great shape considering how busy you are with singing and modeling?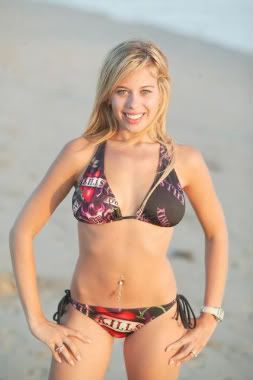 Nicollette: Well thank you! I work out every day, (there are gyms in every hotel) and eat right.
Chase Von: What are some your favorite meals?
Nicollette: Coming from my Italian background I love pasta (any kind), meatballs, New York pizza, (there is a difference)! Love sushi and Carvel no fat chocolate ice cream!
Chase Von: How important is family to you, and what is your take on the state of our current world?
Nicollette: I love family and miss having a big family. When I was little we would have my great grandma (since passed away), grandparents and uncle and family`s, (they then moved to Florida), cousin`s come over every Sunday for an Italian festival (lol). I miss all of that! But on that note after I achieve my goals my parents and sister are coming with me wherever I go. I think the state of our current world without rambling needs to grasp the importance of family.
Chase Von: What would you say if you were standing before a microphone that could be heard by every child on the planet, and regardless of what language they spoke, they would understand you? What positive advice would you give the children, if that were possible?
Nicollette: Well what I would say to them is to believe in yourself. You can accomplish anything with desire, with hard work and believing in yourself and God. Surround yourself with positive people and family! When you fail and we all will fail at certain things, use that as a learning experience to achieve the next even better things the next time!
Chase Von: Is there anything you have on the horizon you want to give our readers and your fans a heads up about?
Nicollette: I have so many exciting things happening in my life!! I have a meeting with a famous movie producer/best-selling author this week, I`m making new music as I type and about to work with a Grammy winning producer on 7 songs that will hopefully initiate me into getting signed to a major label (with a release album date). I`ll be performing live this spring/summer in the NY/tri-state area, for dates and times visit my My Space.
Chase Von: I know singing is a huge part of your life Nicollette. But I`ve seen you pictured with Khloe Kardashian and that you`ve also teamed up with Major League Baseball`s pitcher Craig Breslow on the Strike 3 Foundation raising funding for childhood cancer research.
But who are some of the other well known people you have met because you are following your dreams?
And of those, who has left the biggest impression on you to date?
Nicollette: I have met Jessica and Ashley Simpson and Hillary Duff. I think all 3 are really awesome! But again I would have to say that Jessica has influenced me the most because she is so sweet and always is surrounded by family and close friends. I do love clothes and shoes and like her I would want my own Nicollette clothing line and perfume; I guess stay tuned (lol).
Chase Von: It`s been a true pleasure Nicollette and on behalf of myself and the SOP, I want to thank you so much for sharing yourself with our readers and I`m wishing you mountains more of success and think it would be cool if you hooked up with my friend Alina Smith for some shows when you`re on the West Coast! That would really give the audiences something great and for more on her, here`s her My Space Link:
http://www.myspace.com/alinamusic
Her and her band just recently won the KTLA Morning News Battle of the Bands.
And I know you`re spinning multiple plates but don`t be a stranger Lady!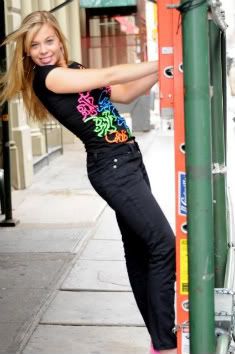 Nicollette: As a kid I always loved to entertain people. I loved being the center of attention, making people happy while I performed. I have been blessed with supportive parents who have helped develop the gift God gave me. I want to use my stardom to be a positive role model especially for young girls. I especially want to thank you Chase Von and the Student Operated Press for having me and having an opportunity for your readers to get to know me while I get ready to achieve "Super Star Status"(my 1st single, check it out on myspace)!!!!!
SO CONFUSED NICOLLETTE VARANELLI
In the event the video doesn`t work, link is below:
http://www.youtube.com/watch?v=YiQAj8KUXnY&NR=1
Related Interviews:
Chase Von interviews the Beautiful Singer and Actress, Alexa Dectis!
http://thesop.org/story/audio/2009/10/05/chase-von-interviews-the-beautiful-singer-and-actress-alexa-dectis.php
Chase von Interviews Rising Singer and Beauty, Alina
http://thesop.org/story/music/2007/11/15/chase-von-interviews-rising-singer-and-beauty-alina.php
Chase Von Interviews, The Gorgeous Actress, Jenny McShane!
http://thesop.org/story/audio/2009/03/31/chase-von-interviews-the-gorgeous-actress-jenny-mcshane.php
Chase Von Interviews Famous Actress, Shawn Richardz!
http://thesop.org/story/entertainment/2008/07/14/chase-von-interviews-famous-actress-shawn-richardz.php