Vibrators are the perfect sex toy for a woman to have an orgasm!
Even if you don't know much about sex toys, many people say they know what a vibrator is, right?
In this article, we'll focus on such vibrators and show you how a woman can use a vibrator to feel orgasms in masturbation.
・I want to feel an orgasm with the clitoris.
・I want to know how to use a vibrator properly.
・I don't know how to masturbate.
If you have thought something like this before, please read this article to the end.
You will find out how to resolve your questions and guide you to the right orgasm.
It will also help not only women, but also men who want to lead their women to orgasm.

What is a vibrator?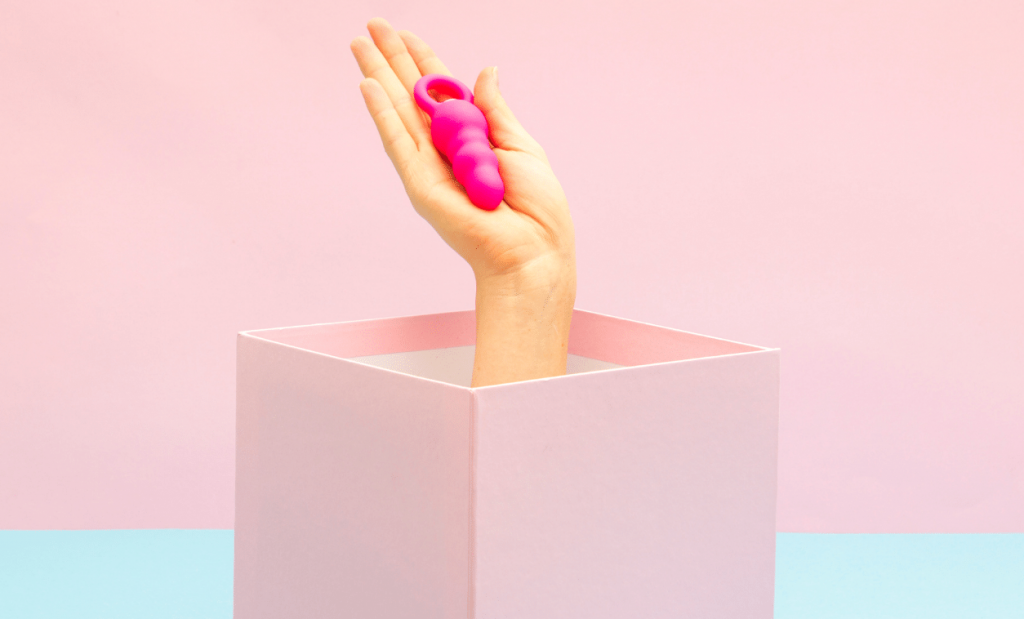 A vibrator is a sex toy that has a motor inside its exterior and vibrates as the motor rotates.
It is one of the most popular sex toys for women, along with dildos.
Many sex toys are expensive, but vibrator's price range tends to be lower, and it is possible to buy a cheap one from RS 700.
That's why they are so popular as the toy of choice for sex toy beginners.
It is often used by women for masturbation, but it is also often used for sex. It can be used by a man to caress a woman, or a woman to caress a man.
There are various types of vibrators, ranging from the traditional egg-shaped vibrator, to vibrators made to look like small items such as macaroons or lipstick that women might like, to dildo-shaped vibrators in the shape of a man's penis, and remote controlled vibrators that can be operated remotely.
There are also vibrators that not only vibrate, but can also pump or swing.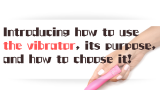 Introducing how to use the vibrator, its purpose, and how to choose it!
Vibrator uses the vibrations caused by the rotation of the motor to provide stimulation. It is one or two of the most...
Vibrators originated as a 'treatment for hysteria'?
Many links have been made between vibrators and the diagnosis of "hysteria." The term comes from the Greek hysterika, meaning uterus. During the 6th century BC, a Greek physician named Aretaeus theorized that the womb could move freely around a woman's body, causing ill physical and mental health (5). Since then, "hysteria" has been used to describe a multitude of ailments, especially in women—from aggression, to fainting, to nymphomania, to farting (6).
Originally, vibrators originated in the West in the 1950s.
At that time, women were thought to have no sex drive.
Therefore, mental and physical problems such as irritation and a feeling of heaviness in the lower abdomen caused by a woman's overindulgence in her sexual desire were called "hysteria" and were treated as a disease.
This is very rude indeed. So the vibrator was used as a treatment for hysteria.
When a woman developed hysteria, she went to the doctor for treatment.
The treatment was mainly to lead them to orgasm by stimulating the clitoris.
The hysteria was relieved by bringing the woman to orgasm. In that case, the vibrator was introduced because it was too tiring to use hands and fingers, and that was the beginning of the vibrator.
How can you feel orgasms with vibrators?
Vibrators vibrate at a rate that cannot be matched by a human being, making it easy for women to have an orgasm.
The frequency of vibration can be in the tens of thousands of times per minute, and it is not something that can be imitated.
Therefore, no matter how good a person's technique is, it cannot be compared to a vibrator.
However, technique is not the only thing a woman needs to have an orgasm.
It is only when she has a trusting relationship with the man she is with.
That's why a vibrator is not always the best.
What you can do with a vibrator
Vibrators can be used to develop the sexual area.
The clitoris is a fairly sensitive organ and needs little development.
Unlike the clitoris, places such as the G-spot in the vagina must be developed before you even feel the slightest pleasure not to mentioin reaching orgasm.
A vibrator helps in the development of such sexual zones.
Vibrators vibrate very fast and repeatedly, so the development of sexual zones can be done efficiently.
Vibrators can also be used for sex as well as for masturbation.
It can be used by a man to caress a woman, or a woman can use it to caress a man.
You can use it against your nipples and glans to give a different kind of pleasure than you would get from a blow job or penetration.
It is recommended to have a vibrator for masturbation, but also as a sex toy to get to know your partner better.
How to use a vibrator to reach orgasm through masturbation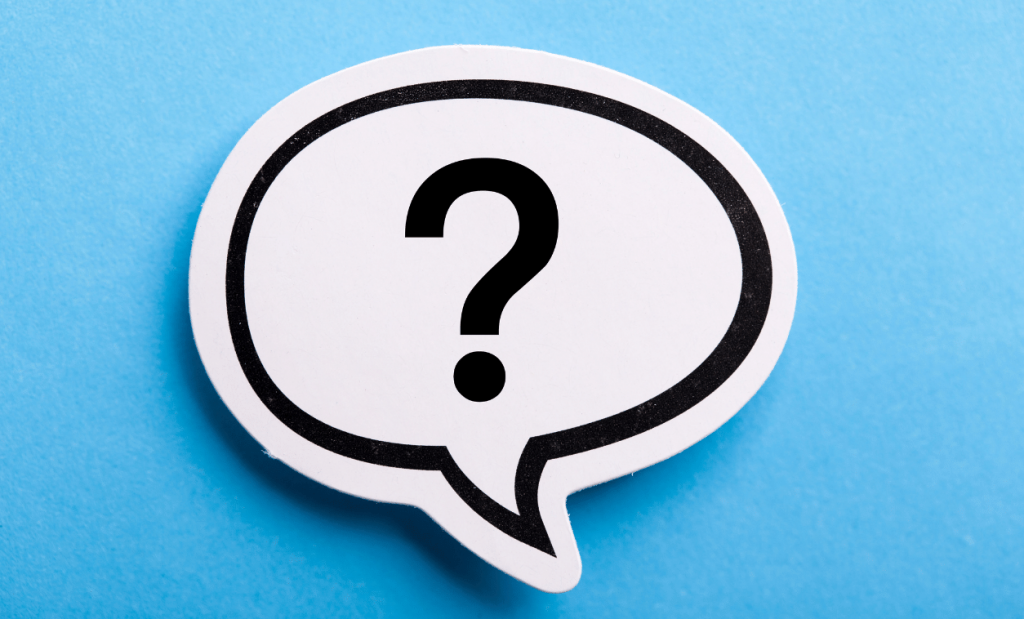 So, let me show you how to actually feel orgasm in masturbation using a vibrator!
You may think that you just have to apply a vibrator in the sexually sensitive area, but it becomes easy to feel an orgasm by following the procedure, so please try it.
The general process is as follows.
Increase your sexual arousal sufficiently
 Start caressing from somewhere other than the clitoris.
 Apply it to the clitoris.
 Accept the waves of pleasure as they come.
Now I'm going to explain each of these methods in turn!
Enhance sufficient sexual arousal
First of all, you need to be sufficiently aroused sexually before you apply the vibrator.
Vibrators are very stimulating, so you might think that if you applied them directly to your sexual area, they would feel good to some extent.
However, when your sexual arousal is sufficiently heightened, your body's sensitivity can be increased to make it easier for you to have an orgasm.
The best way to increase your sexual arousal is to fantasize about your favorite situations, watch pornographic videos, and use novels and comics.
Pornographic videos, novels, and cartoons in particular can increase sexual arousal faster than fantasies because they work on arousal visually.
It's a good idea to create a situation where you can fully immerse yourself in them.
Let's start caressing from other parts of the body
Then, when your sexual arousal is sufficiently high, you can start caressing from places other than the clitoris.
It is recommended that you start by caressing your nipples, breasts, and other parts of your upper body first, rather than putting a vibrator on your clitoris from the start.
By caressing other parts of the body sufficiently and then moving on to clitoral stimulation, you'll get deeper pleasure.
Incidentally, a woman can have multiple orgasms in a row.
When a man ejaculates and has an orgasm, there is a so-called post cum clarity, called the refractory period.
However, women do not have a refractory period, so they can orgasm again if they continue to be sexually stimulated after they have had an orgasm.
Therefore, if you caress another part of the body and inadvertently have an orgasm, you may be concerned that you won't be able to feel a clitoral orgasm anymore.
But you don't have to worry about it. Don't worry, try caressing different parts of your body.
Let's apply it to the clitoris
Then, once you've caressed enough places other than the clitoris to further increase your body's sensitivity, it's time to apply the vibrator to the clitoris.
If you have a vibrator with an adjustable intensity of vibration, you can start with the weakest vibration and gently apply it to the clitoris.
The clitoris is a very sensitive area and it can be painful if it is suddenly stimulated too strongly.
If the vibrations are not adjustable, try adjusting the angle and area of contact.
After you turn on the vibrator, gently apply it to the labia majora first.
Apply the vibrator along the perimeter of the labia majora and let yourself be impatient.
Then, when you can't hold back anymore, apply the vibrator to the clitoris again.
Accept the pleasure as it comes
As you apply the vibrator to your clitoris, you may feel a wave of pleasure washing over you.
Then you can continue to stimulate at the same rate and intensity and accept the pleasure as it comes.
One of the reasons for not being able to feel the orgasm is that you are too shy or resistant to accept the waves of pleasure.
In order to fully feel the pleasure, it is important to stop all unnecessary thoughts and focus on the pleasure that the vibrator brings.
In rare cases, some people are unable to have an orgasm on the clitoris. No one sexual area is right for everyone, as it varies greatly from person to person.
Therefore, if you don't feel any pleasure or rather pain when the vibrator is applied to the clitoris, then you should stop vibrator masturbation.
When masturbating with a vibrator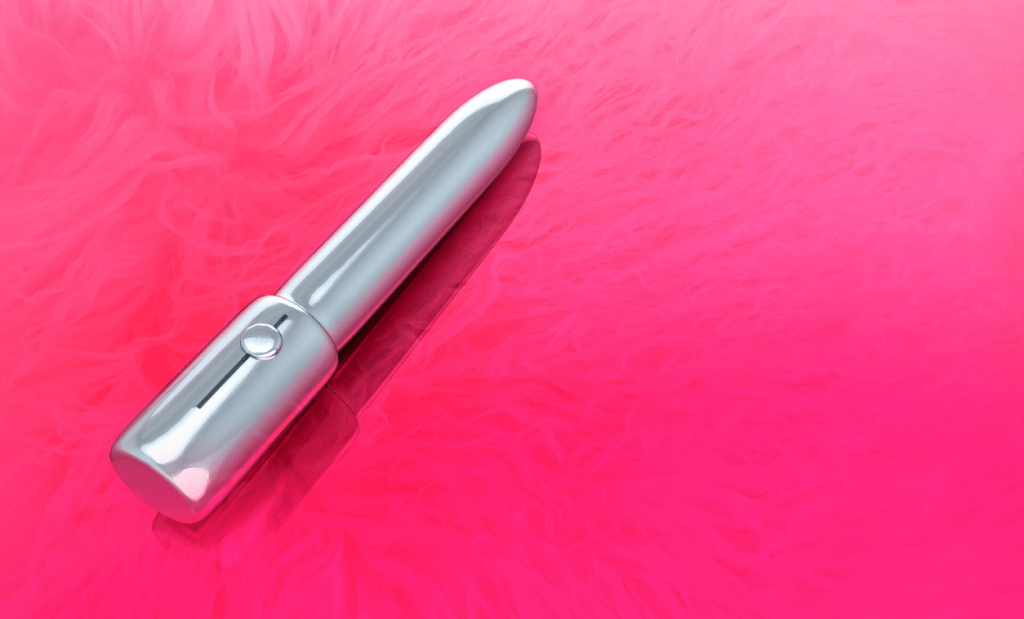 Next, here are some things to keep in mind when using a vibrator to masturbate!
There are three main points to keep in mind when using a vibrator
Be careful not to press the vibrator too hard.
Be careful not to overuse the vibrator.
Be careful with the care because few of them are waterproof.
Let's explain each one in detail!
Be careful not to press it against too hard
Again, the clitoris is a very sensitive organ.
Therefore, even a little too much stimulation can cause swelling and unexpected irritation in the area where the vibrator is applied.
You need to be careful not to apply the vibrator too hard.
Also, if the vibrator is applied chronically hard, you may become accustomed to the stimulation and may not be satisfied with normal stimulation.
Be aware that you won't be able to satisfy your partner's caresses, and you will only be able to feel orgasms with the vibrator.
Be careful not to overuse the vibrator
You should also be careful not to overuse the vibrator.
Vibrators are very stimulating toys, so if your clitoris gets used to the stimulation of the vibrator, it will be difficult to feel orgasms during actual sex.
Of course it is important to feel orgasms from masturbation, but it is even more important to feel orgasms from sex with your partner.
It is best to avoid using a vibrator too often and try to use it in combination with finger masturbation, etc.
Let's be careful with the care of these as few are waterproof
Lastly, how to care for a vibrator.
Many vibrators are not designed to be inserted into the vagina, so many of them are lightly waterproof and not completely waterproof (light waterproof means that they are safe from a little water, such as sweat or rain).
Therefore, you need to be careful not to soak your vibrator in water when cleaning it.
Since the vibrator is used on a delicate part of the body, I think that hygiene is a concern.
If possible, it would be happy to be able to wash it completely in water.
However, when you want to wash the whole thing because there are things that will break if you soak in water, you need to do it after checking whether it is completely waterproof.
Also, be sure to remove the batteries when washing the whole thing.

If this is your first time using it, try these out! Recommended Vibrators
Then, for those of you who are new to vibrators, here are some of the vibrators that I would highly recommend!
If you want to use a vibrator, but you don't know where to start, or if you want to choose a vibrator that won't fail because there are too many different types, you will never go wrong if you choose the following vibrators!
Classic Egg vibrators Black
Classic Egg vibrators Black is a simple, battery-powered vibrator with a separate vibrating part and remote control.
The vibrating part and the remote control part are separated, and it's simple and battery-operated.
You can adjust the intensity of the vibrations by rotating the wheel in the switch.
It's easy to get a hold of at the RS700 price, so it's highly recommended as the first vibrator you'll ever buy.
Classic Egg vibrators Black
Rs 700
BUY
Fing Vibe
The Fing Vibe is a finger-mounted vibrator. Since it is attached to your finger, it is easy to move and you can focus on your orgasm.
It is more flexible than holding the vibrator in your hand and caressing it, so you can stimulate the points that feel good in a more flexible way.
It's powered by a small button battery, so you won't have to worry about the weight of the battery when you wear it on your finger.
The small size of the device makes it ideal for carrying around with you, and it's also a good choice if you want to use it outside of your home.
For example, when you go abroad on your honeymoon, if you try to bring a sex toy on board a plane, you will most likely be rejected by customs (the sex toy on the X-rays will probably be suspicious).
However, this type of sex toy would probably go through with a finger sack, wouldn't it?
Fing Vibe
Rs 1625
BUY
Dual Pink Vibe
Dual Pink Vibe is the type of vibrator which branches out in two parts from the middle that both the big vibrator and the small vibrator vibrate.
Therefore, it is possible to insert the big one into anus or vagina and stimulate G-spot, and to stimulate clitoris with the small one.
Because the body is very light at 66g, your hands will not get tired.
The switch is the same as the Classic Egg vibrators Black, and you can adjust the intensity by rotating the wheel.
It is easy to adjust the strength of the vibration to your liking, so even beginners can use this vibrator.
Dual Pink Vibe
Rs 1125
BUY
Summary
What did you think?
In this article, I have introduced the correct way for women to masturbate with a vibrator, what to do when using a vibrator, and three toys that I recommend to first-time vibrator users.
Follow the right way to use it and pursue your own orgasms.
Vibrators are also very efficient toys that can be used to stimulate your sexual organs very efficiently, so you can use them not only to develop your sexual orgasms, but also to have better sex with your partner.
It will not be a waste to have one.
It's quite small compared to other sex toys, so you won't have to worry about stashing it away.
You can keep it in your pouch and it will almost certainly not be exposed.
If you've been masturbating with your fingers, but also if you want to try more masturbation, or if you want to incorporate a vibrator into your sex life, why not try a vibrator?
If you want to learn more about female sex toys, click here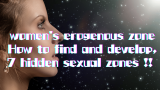 [Women's Erogenous Zone]How to find and develop, 7 hidden sexual zones !![In India]
In this issue, we will dissect the female erogenous zone! ..." Many of you may be like that. Men, in particular, shou...
Once you've mastered the use of the vibrator, you can try developing your G-spot next!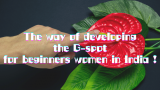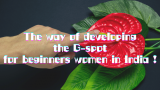 The way of developing the G-spot for beginners women in India !
Did you know that the G-spot is an organ that, depending on its development, can give you an orgasm? But developing t...