What do you want to know about women's sex toys?
Vibrators, dildos, and Magic Wand Vibrators are all female sex toys, but there are actually many other types of sex toys as well.
There are many different ways to use them, and knowing each one well will make sex and masturbation more fulfilling.
In this article, we will introduce you to the different types of sex toys for women, how to choose one, their appeal, and what to look out for.
What is a sex toy for women?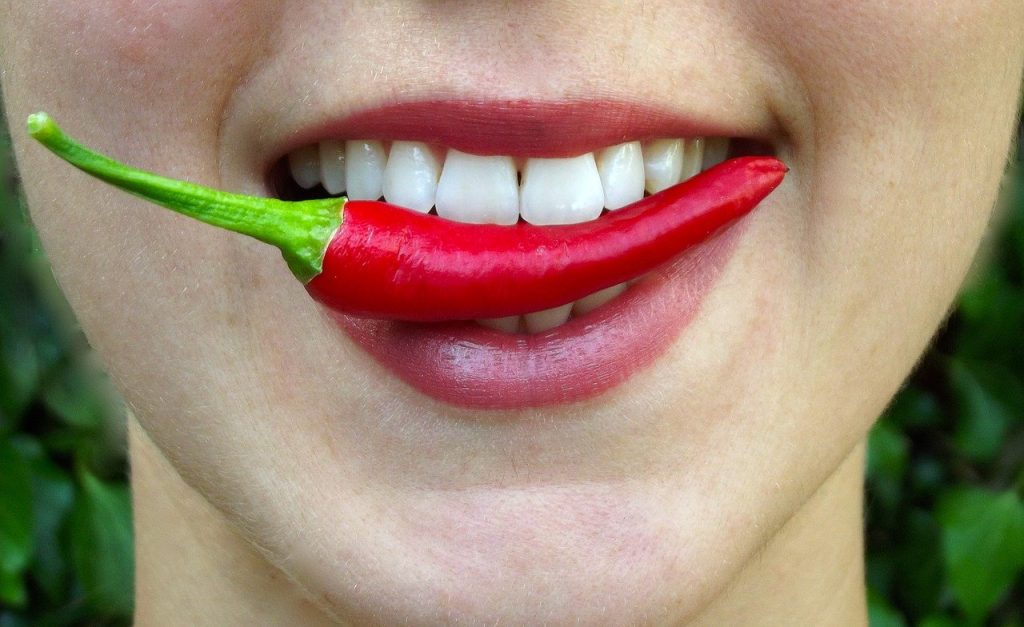 Sex toys are toys that can be used for sex and masturbation, but those that are specifically designed to be used by women are called sex toys for women.
They are often made to look like a woman's favorite look, such as pink, white, or skeleton material, and some of them may not look like sex toys at all.
Some products are shaped like lipstick, made to look like the candy macarons, and some have animal motifs.
Sex toys used to be difficult to buy, but in recent years, thanks to the spread of the Internet, sex toys for women have become more popular than ever before, and the number of situations in which they can be readily purchased has increased.
As a result, the number of people who use sex toys for women is increasing as their popularity increases.
Sex toys for women are used during sex and masturbation and provide a different and stimulating sensation than usual.
They perform movements that cannot be achieved by a human being, so you will be surrounded by unknown pleasures. Many people are fascinated by sex toys once they have used them.
The stimulation that sex toys provide can also prevent couples from getting into a rut.
Sex that ends with the same procedure as usual is anything but stimulating.
Even if you are able to respond with love for your partner at first, if the same thing continues, it becomes just a task.
Sex that has become just a task can cause a rift in your relationship with your partner. In order to take care to prevent that from happening, you need to make a change above all else.
Sex toys for women can greatly help in making that change.
Furthermore, masturbation with a female sex toy can help you orgasm more easily, lead to the release of female hormones, and has cosmetic and stress-relieving benefits.
As you can see, sex toys are packed with good effects for women, and all women should try to use them.
Types of sex toys for women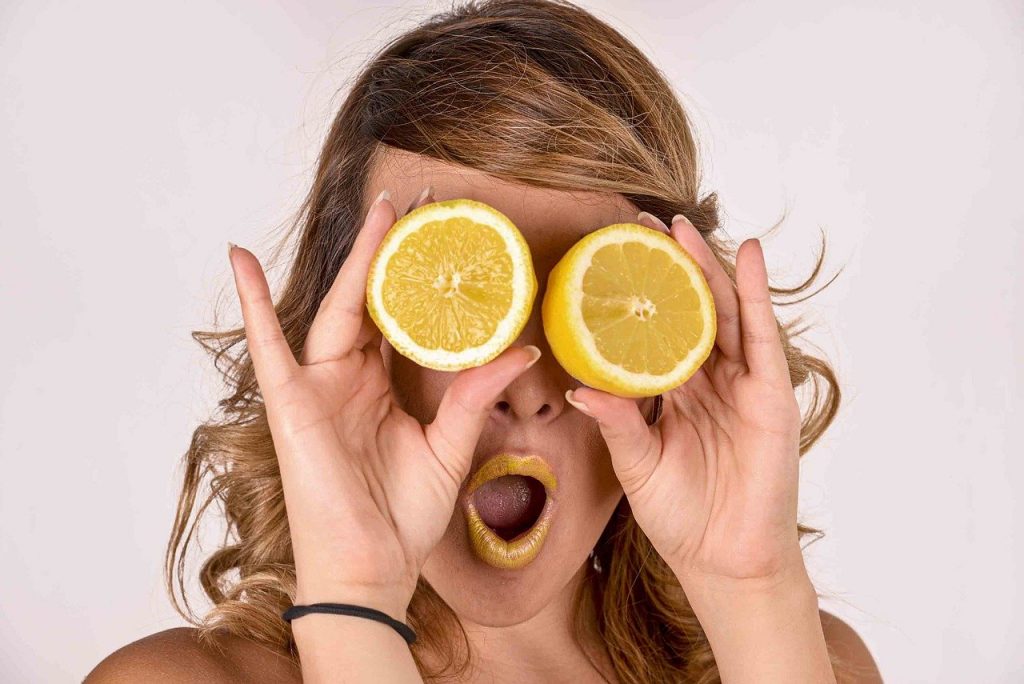 When you think of sex toys for women, many people think of vibrators and dildos.
Those two are, of course, the most popular and most commonly used, but there are also harness dildos, penis bands, and condoms that are also part of the female sex toys.
There is a wide variety of dildos, vibrators and condoms in particular in the category.
There are many different types of dildos, vibrators and condoms available in the female sex toy category.
There are 18 different types of vibrators in our category, and there are many different ways to enjoy them for different purposes.
If you want to use a sex toy alone, you can use a vibrator or a dildo. With a female partner, a harness or two-headed dildo.
It's a good idea to use a harness or a two-headed dildo when you are with a male partner. The feel of each material varies, and most people use them differently depending on their preferences and situations.
This is why many people have more than one type of sex toy in one person.
The following is a more detailed look at five such sex toys for women.
Vibrator
Vibrators vibrate to the sexual zones, such as the vagina, to bring pleasure.
There are two main types of vibrators: dildos and capsules.
A dildo type is a silicon model of a male organ with a rotor inside, and has a vibration function.
The capsule type is a simple plastic container with a rotor in a round or oval shape. It is called an egg vibrator.
Capsule types are not often inserted into the vagina (some are good for vaginal insertion), so even a novice sex toy user can use them. It is easy for even a sex toy beginner to try.
It is easy to get a sex toy because the price is often low because of its simple construction.
On the other hand, the dildo type is mainly inserted into the vagina or anus, and is used by vibrating it.
The stimulation is stronger than the capsule type because it is inserted and used, and the person who wants stronger stimulation uses it.
There is a thing called the dual type that can stimulate the vagina and the clitoris at the same time, and a pleasant sensation that greatly exceeds the vibrator of the capsule type can be obtained.
Therefore, there are many people who become addicted to using it once. However, many of them look like penises, so if you have a family member or roommate, you may be hesitant to use them.
There are vibrators that not only vibrate, but also swing and piston, and the appeal of vibrators is that they stimulate you in ways that no human being can.
It is recommended as a sex toy for people who cannot easily satisfy sex with their partners or who want to make masturbation more pleasurable.
Dildos
A dildo is a model of male genitalia that does not have a vibrator function.
Not only do they mimic male genitalia, but they can also be simple rod-shaped or have a sphere attached to them.
There is also a type called a two-headed dildo that has a glans on both ends and is made to be inserted at both ends.
This is suitable for use by lesbian couples.
Neither type of dildo has a vibrator function, so you have to hold the body and move it around by yourself. (If you want the vibrator function, you can use a dildo-type vibrator.)
There are also dildos with suction cups that allow you to stick the dildo to the wall or floor for hands-free use.
The beauty is that you can use it in a way that's close to real sex, even though you're doing it alone.
Most are made of silicone or resin, and some are made of metal or glass. Most are water-resistant, so they can be used in the bathroom or washed clean after use.
If you haven't used dildos much before, start with a silicone type soft dildo.
As you get used to it, you'll gradually get used to its size and hardness, and it's common to move on to harder types of dildos.
Dildos made of glass or other hard materials can be very stimulating, so it is recommended that you get used to using a dildo before using it.
Like dildos, dildos look very unattractive, and many people are not comfortable buying them.
However, they are actually one of the most popular items in our store, and one of the most popular in the women's category. Some women use dildos by inserting them into the anal area.
Anal stimulation can be more pleasurable than vaginal stimulation when properly developed. There are many ways to use a dildo.
If you want to enhance your masturbation, or if you want to insert a larger penis than your partner's, or if you want to use it with a female partner, a dildo is a great choice.
Magic Wand Vibrators
Magic Wand Vibrators is an electric massage machine with a vibrator function, but in the adult realm it is not a massage machine, but a vibrator that is used for masturbation and sex.
The most attractive feature of Vibrators is its strong vibrations.
You can get a stronger vibration than a vibrator, which gives you a more stimulating and pleasurable experience.
This is one of the most popular sex toys, and it has become a favorite of many women around the world.
There are two main types of Magic Wand Vibrators: the wired type, which is plugged into an electrical outlet, and the wireless type, which is charged and used cordlessly (batteries can also be inserted).
The wired type can take power directly from the outlet and can produce more powerful vibrations than the wireless type.
If you're new to Magic Wand Vibrators, you may want to choose the cordless version, which is a little less stimulating.
One thing to keep in mind is that the stimulation of Magic Wand Vibrators is so strong that normal sex may not be enough for you, and you should be careful.
There's nothing wrong with using them for the purpose of spicing up your regular sex, or when you're having trouble getting off with your regular masturbation.
However, if you become accustomed to orgasm with strong stimulation on a daily basis, the sexual orgasm you are using Magic Wand Vibrators will become desensitized, so be sure to consider the frequency of use when using Magic Wand Vibrators.
Harness Dildos Penis Bands (Penny Bang)
A harness dildo, also known as a penis band, is a band that wraps around the waist with a dildo attached to it.
The band is mainly used to attach the dildo to the waist when having lesbian sex. In some cases, women as well as women put it on and use it for their male partner's anals.
In some cases, harness dildos are also used when a man has erectile dysfunction and cannot get his penis erect properly.
There are two types of harnesses: ring and plug type. In the ring style, the harness has a ring piece attached to the harness and the dildo is threaded through the ring piece.
You can use a variety of different dildos through the ring, so if you want to change the way you feel, this is the way to go.
On the other hand, the plug type is used by inserting the dildo into the ring. It is strong and stable enough to be plugged in, so it can handle intense movement.
For this reason, if you want to play hard, the plug type is recommended.
However, plug-type dildos have a limited number of dildos that can be plugged in, so they are inferior to ring-type dildos in terms of the few dildos they can accommodate.
You may want to have two of them and use them differently, such as the plug type for hard work and the ring type for normal work.
Materials vary from leather to fabric, but for hygiene, it's better to choose a harness that can be washed in its entirety.
In both cases, choose the right size belt for you, as rubbing of the fabric can cause damage to the skin. If you don't know how to choose, please feel free to contact Sex Toy INDIA for a full-time chat consultation staff.
Condoms
Condoms are a well-known contraceptive product.
Most people think of them as being used with a man, but they can also be attached to a sex toy.
They are easy to find in pharmacies around town, and it's not an exaggeration to say that they are the most accessible sex toy.
There are many different types of condoms, some with no color or odor, while others have a scent and a slight sweetness to them.
There are three main materials from which condoms are made: latex, polyurethane (hereafter PU) and soprene rubber.
Latex is a relatively inexpensive and popular material.
Stretchy and flexible latex is used to process a variety of things, but there is a wide variety of condoms made from latex in particular.
There is a wide variety of variations, such as those with bumps and bruises for stimulation and those with ribbing.
Latex has a peculiar rubber scent, and some condoms are sold with fragrances such as soda, chocolate, or fruit to cover the scent.
However, while inexpensive and popular, the sap from natural rubber trees, the raw material of latex, contains a high amount of protein and can be a cause of allergies.
That's why people with allergies need to be careful.
Condoms made of PU can be used by people who are allergic to latex; PU itself is a strong, strong material, so it can remain strong even if it's a bit thin.
What Is a Latex Allergy?
A latex allergy is when your body's immune system overreacts to certain kinds of proteins found in natural rubber latex that's used to make things like rubber gloves, condoms, and some medical devices.

Doctors don't know what causes it. Coming in contact with latex and rubber products over and over may be part of the reason it happens.
There are fewer types of PU condoms than latex condoms, so it is difficult to find a condom made of PU, but we have the following PU condoms at Sex Toy INDIA.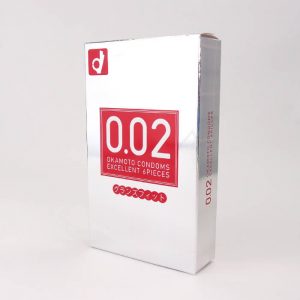 Finally, condoms are made of isoprene rubber. Isoprene rubber is a soft rubber material that is sometimes used in the medical field.
It is an artificially made rubber material that is not made from natural materials and does not contain allergic ingredients, making it safe for people with allergies to use.
While it's important to choose condoms based on the sex situation, it's also interesting to choose condoms based on the material they're made of, as it gives you a different feel.
Since it's basically for two people to use, choosing a condom with your partner can also be a good stimulus.
How to choose a sex toy for women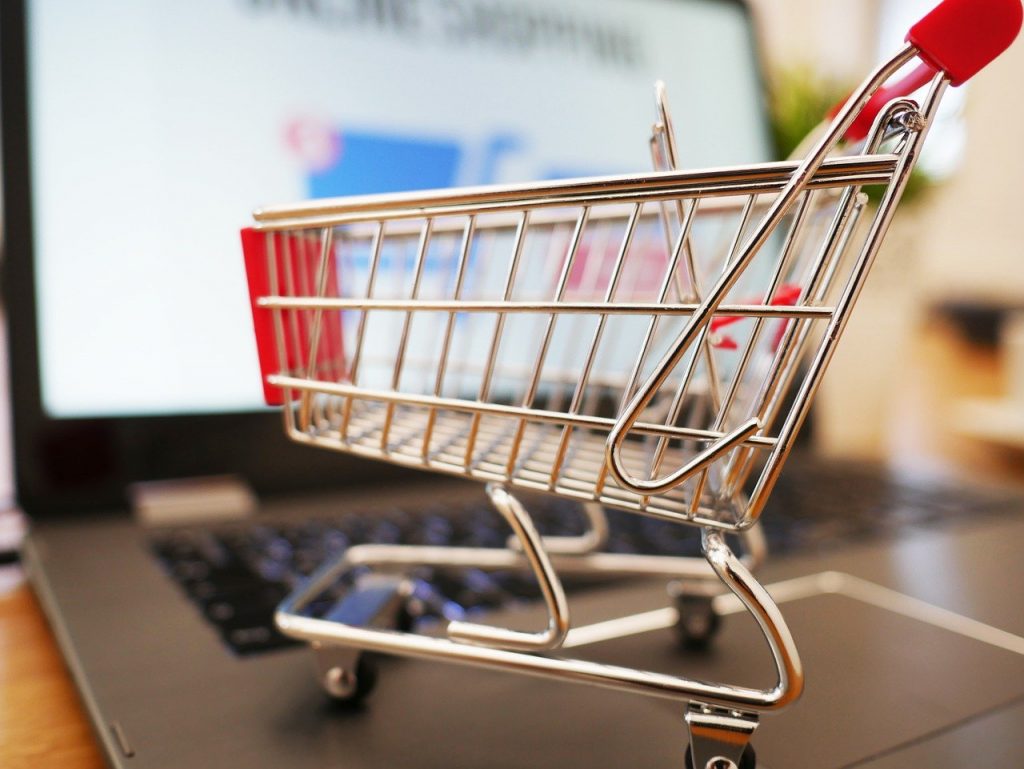 Next, here's how to choose a women's sex toy! There are three things to consider when choosing a sex toy for women
Choose a sex toy that fits you
Choose one that is easy to maintain.
 In what situations do you want to use it?
So let's take a look at the order.
The first thing you need to do is to choose a sex toy that is the right size for you.
If it's for insertion, you need to choose one that fits your vagina size, and if it's a harness dildo, you need to choose a harness that fits your waistline.
Choosing the wrong size can cause skin and mucous membranes to rub against each other and create wounds.
Microscopic wounds on the mucous membranes are especially difficult to heal than on the skin if germs enter and grow, so you need to be careful.
Larger dildos and dildo-type vibrators, in particular, seem to be more affordable, but what's the point if you can't actually use them after you buy them?
When it comes to sex toys, Better too big than too small..
The best thing to do is to choose the smaller items to insert first.
Secondly, choose one that is easy to maintain. Maintenance is the process of keeping a sex toy clean.
Proper maintenance will ensure that the sex toy you have purchased will last a long time.
Most sex toys are made with maintenance in mind and are waterproof, but there are some goods that are not waterproof or cannot be disassembled. Such sex toys are difficult to keep clean and not very hygienic.
Therefore, even if they are a little expensive, you should choose one that you think is easy to maintain.
Finally, choose what situation you want to use it in.
There are many purposes, whether you want to use it alone or with your partner. For example, if you want to use it alone and you live with your family, a sex toy that doesn't make a lot of noise is a good choice.
On the other hand, if you want to use it with your partner and want to get more stimulation than usual, you should choose a sex toy that is a little louder but still provides strong stimulation.
In this way, if you think about what kind of time you want to use the sex toy, you will never fail in your choice.
The appeal of sex toys for women
What makes female sex toys so appealing is their movement and size, which cannot be handled by humans.
There is a limit to the size of a penis, and it cannot vibrate as fine as a machine. It would be difficult for two women to insert themselves into each other due to the lack of penises.
Also, if you can only use your hands when masturbating, it may not be enough. In such cases, sex toys can be used to get the pleasure you want.
The charm of sex toys is that they allow you to fulfill those kinds of desires, "I wish it was like this" and "I want to do this".
Also, when you have sex with your partner, it can be difficult to achieve your own desires.
For example, let's say you are having sex with your partner and you feel that the penetration time is insufficient.
You can ask your partner to increase the length of the penetration, but it may be difficult to ask him/her to do so.
A sex toy can help you stay in touch with your partner and keep you satisfied with sex. You can use a dildo or use a vibrator to increase your satisfaction.
There are some things that humans can do and some things that we can't do, so we use sex toys to compensate for what we can't do.
Using a sex toy won't hurt your partner, who is easily tired and unable to caress you for long periods of time, and it may not hurt your pride.
Also, the new pleasures of using them together can be a good stimulus for both of you. Sex toys are also useful for improving your relationship with your partner.
A note on sex toys for women
The main thing to keep in mind when using sex toys for women is that in some cases, they can make it harder to have an orgasm during actual sex.
If you use a sex toy in a moderate way, you will feel more pleasure and orgasm more easily during normal sex.
However, too strong stimulation has the opposite effect.
I told you earlier that the sex toy's attraction is the movement that can never be achieved by human beings, but if you keep receiving strong stimulation, your body gets used to it.
Then, normal sex is not enough, and it is difficult to feel an orgasm.
You should avoid using a sex toy every time you use it, especially if you use it for masturbation.
Moreover, as I told you earlier, it is most important to keep a sex toy clean.
After using it, you may accidentally fall asleep without it. However, sex toys that are covered in bodily fluids can easily harbor bacteria, which can cause infections.
No matter how sleepy you are, it is recommended that you keep sex toys clean by wiping or washing them after use.
Summary of sex toys for women
Women's sex toys can provide very good pleasure if used properly.
Not long ago, sex toys were not widely available to the public, so it was difficult to buy them casually and only a few people were able to get them.
However, today, with the development of logistics and the internet, it is now possible to buy almost anything online. With this, more and more people are buying sex toys for women.
It's not often that women talk to each other about sex toys. Some of us may feel uncomfortable talking about it with our partners.
But, "I want to try a sex toy! If you think you can do this, I highly recommend giving it a try.
Surprisingly, everyone uses sex toys, so it's not an abnormal hobby. Also, having an orgasm with a female sex toy is good for your beauty and health, so there are great benefits other than sex drive relief.
Why don't you try using sex toys for women to satisfy your body and mind?