Published:
August 17th, 2010 23:20 EST
| | | |
| --- | --- | --- |
| | Chase Von Sharing Co Author Betty Dravis and K. Michael Crawford: Award-winning Children`s Book Author/Illustrator! | |
K. Michael Crawford: Award-winning Children`s Book Author/Illustrator
by Betty Dravis
Betty Dravis: Good day, K. Michael Crawford, thanks for visiting Dames of Dialogue. It`s great having a visit from the famous, award-winning children`s book author and illustrator of a certain classic that is beloved around the world. We can`t divulge all our secrets up front, so we`ll talk about that famous book later.
You come highly recommended by a publisher friend because you are tops in your field. I know you`re in hot demand and have many projects in the works, so it`s kind of you to squeeze us in.
I`ve seen many of your illustrations and you`re the most creative illustrator I`ve seen to date, and I`ve been around a long, long time. (laughs) Just browsing through your website is like a trip to some wondrous fantasyland filled with the most colorful, charming characters! Creating such original characters must be a labor of love. I bet you have more fun than a child at Disneyland. I recommend that all our readers visit your website for a real treat. They will be awed, I`m sure. The link is: www.happilyeverart.com/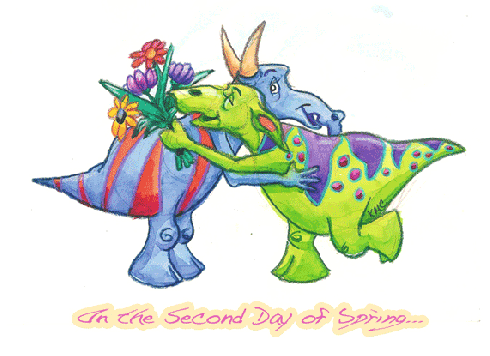 K.M., it`s a good thing God gave me a talent for writing, since I can`t draw as well as a kindergartener. I`m wondering if you have always had this amazing talent. Can you tell us a little about your childhood? Did you start then or were you a late bloomer?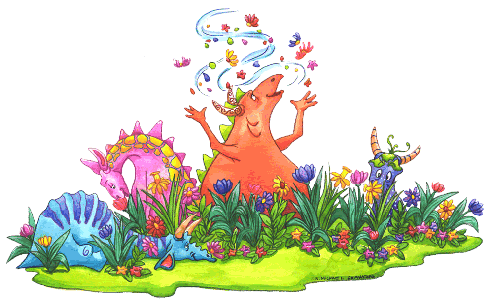 K. Michael Crawford: Well, Betty, my childhood, as well as my life, has been very quirky to say the least. You might even say enchanted. I have had the most magical things happen to me over the years and been surrounded by the most waggish people all my life. I discovered at a young age that I could put some of those quirky adventures and people down on paper and call it art. With my imagination, this job is perfect for me, full of enchantment and magic. Plus, I can sometimes go to work in my pajamas!
Some of my ideas come from my imagination and some, if you can believe, come from my own life.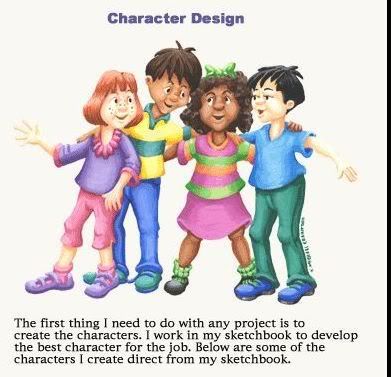 For the remainder of this interview with this delightful woman and the equally delightful Betty Dravis, do visit the below link:
http://damesofdialogue.wordpress.com/2010/08/10/k-michael-crawford-award-winning-children%E2%80%99s-book-authorillustrator/