Published:
April 16th, 2010 22:54 EST
| | | |
| --- | --- | --- |
| | Betty Dravis and Katherin Kovin Pacino, Talented Atomic Blonde! | |
Betty Dravis Welcome to Dames of Dialogue, Kat. It`s a pleasure to have such a fine actress and Hollywood insider with us today. I met you on Facebook, of all places "which isn`t as odd as it seems in today`s high-tech world. I related to what you said beneath your profile picture: I believe in actors helping actors. When I find a good thing to share, I like letting people know! It`s all about the art and giving from the heart!
Since I feel the same way about authors helping authors, you hooked me up front. You sounded so interesting, I just had to look up your film credits and read your biography. Needless to say, your fascinating background intrigued me and I knew our readers would love to meet you. I hoped you would be open for an interview and here you are!
As you know, my interviews are all about high achievers who aren`t afraid to dream big and to act upon those dreams to see them to fulfillment. Since you are so successful in all you do, you are the personification of the ultimate Dream Reacher.
I read that you were born in Chicago, grew up in St. Louis and moved to Escondido, California with your parents when you were a teen. I`m wondering how you went from being the pampered daughter of a jewelry tycoon/businessman to Hollywood where you eventually made your film debut in Holy Hollywood. You played a principal role as Tyler`s mom when that film was released in 1999. I bet that first role was thrilling. How did you feel at that time? Have you acted all your life, or just when did you get the acting bug?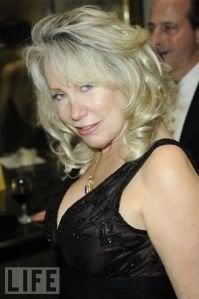 Katherin Kovin Pacino
Katherin Kovin Pacino: Thanks for inviting me to be part of your project, Betty. I read Dream Reachers and really enjoyed learning new things about various artists, some I know, some I don`t, but it`s a fun, informative, inspiring book.
About my parents, Arnold and Rozalind Kovin, they owned the Arnie Kovin Jewelry store chain, also Arnex Watches. And they did spoil me to some extent because I had all the luxuries, but they also taught me family values, respect for others and all I needed to know to succeed in life. I`m adopted and they loved me so much I`m lucky. But no, my dad was not exactly a tycoon. He was a multi-millionaire. A very good, hard-working successful man and Mom was all I could ask for in a mother.
Yes, those first years in acting were thrilling, but every time I go on stage or before a camera, I still get that magical feeling, that surge of energy. I love everything about acting and ever since I was a young girl I wanted to be an actress. I started out by playing extras and began getting better roles, so the Holy Hollywood role was not my first, just my first larger role.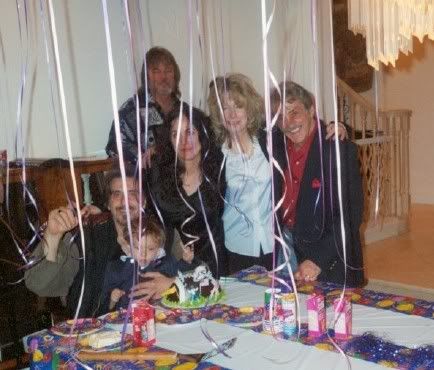 For the rest of this interview, do visit the below link at Dames of Dialogue:
http://damesofdialogue.wordpress.com/2010/04/13/2266/