Chase Von: Hey Diane and on behalf of myself and the Student Operated Press, thanks for agreeing to share a bit about yourself here at the SOP. I learned of you through our mutual friend the lovely and amazing actress, model and soul Kitania (Kitty) Kavey, and I`m not surprised you two are friends as you`ve each had what I consider some very similar trials and predicaments in your lives.
We`ll get into that a little later, but for now, my thanks again for taking the time to share yourself with our readers.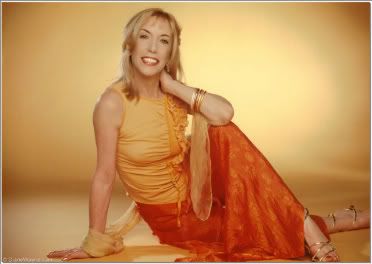 The Lovely and Multi Talented, Diane Wayne!
Diane: Hello Chase, you`re very welcome. My thanks to you and the Student Operated Press for this lovely opportunity. Yes, Kitty Kavey and I are very close friends, sharing not only some similar life experiences, but some artistic ones, as well. In fact, at the moment, we`re working on a film together.
Chase Von: Let`s begin, as they say, at the very beginning. (Smile). Where did you grow up? How would you describe your childhood? And the things you do now, such as singing, acting, dancing and writing song lyrics and poetry--Are those things that you also did in your younger years because you loved them and that carried over into adulthood--Or did you discover your love for them much later?
As for myself, I was writing poetry from the age of twelve or thirteen, so sometimes things we gravitate towards show themselves early on in life. Also, if there were artistic things you did even in your formative years, how supportive were your parents and teachers of those talents?
Diane: I grew up in Burbank, California, in what could easily be called "a war zone in the home." I truly know what it is to be terrorized, and it`s something I was not completely free of until my dad passed away in 2008. Being battered and sexually abused was not an ideal childhood. And running away from home before I was in kindergarten proved unsuccessful. So with reserve at that time, I surrendered to my predicament and became a dutiful child. I decided then that God had given me "non-parents" for parents, so I could learn from my experiences. I didn`t know it then, but I believe being an abused and unwanted child is what led me, since 2002, to create "A Music Mission", my global charity for abused, homeless, and underprivileged children. Those times also taught me to look for what I could learn from difficult situations. I did my best to make my childhood an adventure. I had to survive. I had to grow-up. And I had to help my slower twin sister. I did everything I could to create harmony in a hostile environment. I`m so grateful God gave me some brains, some talents, a good sense of humor, and a great imagination that allowed me to find something good in a horrific situation.
One of my earliest childhood memories is making music when I was about three years old. I used to wake up in the wee hours of the morning, crawl out of my bed, and wander through the dark house in my robe and slippers, pulling my xylophone-playing bear-on-a-string behind me, while making up words and melodies for songs.
I could also sit down at the piano and find all the notes to any song I heard before I could even write my name. And I would break into dance whenever I heard music playing (I still do!) Around that time there were violent episodes that were so traumatic that I became separated from my original songwriting connection until some years after I was out of the house and on my own.
What happened inside the house was seemingly unnoticed by the world outside. At age 3 1/2, I was co-starring in a television movie, and made two national commercials by the time I was 7. But again, with the violence increasing inside the home and sexual abuse put a stop to my acting career at that time.
When I was around age ten, after my grandpa died, I got a guitar and taught myself how to play from the chord charts in music books. I played rhythms with music I heard on the radio and TV, and performed at retirement homes, hospices and the local Veteran`s Hospital.
Singing lead and close harmonies was also something that came very naturally for me from a young age. In fact, some producers I later worked with here in Holland at Orange, Byte, and Restless Records, told me I was "inhuman" because I "phased in the computer," I sang so closely with myself doubling lead lines and harmonies.
My poetry seemed to evolve along with my songwriting. (And Chase, not only have I enjoyed very much, the poems from you I have read, I also read you`re a Pulitzer Prize-winning poet. Congratulations!) I`m a published poet too, and winner of an Editor`s Choice Award and Outstanding Achievement in Poetry Award. Here`s one of those poems, and again, one of my first poems, called, "Thoughts of You," published on the first page of the poetry compilation book, "Invoking the Muse."
"Thoughts of You" (c) Diane Wayne (all rights reserved)
In the morning
at the piano playing
with thoughts of you
I am lost.
Then thrilled
until
I have to laugh out loud
a long time after
there stays a smile.
While I didn`t grow up in any kind of supportive atmosphere, I somehow felt music and singing and acting would always be a part of my life. And it continues to be true.
Chase Von: Pulitzer Prize winning poet? No Diane, I wish! (Smile). You`re probably referring to the phenomenal life-saving and changing Poet Ed Roberts. I published his book Whispers, Tears, Prayers and Hope and we did submit it for that award.
Unfortunately it didn`t win but I will put a link in at the bottom so people can see the amazing testimonials for themselves. This is just one of many that is truly moving...
And that`s right Diane, I do remember seeing something about your parent`s lack of support when I was reading up on you. In fact, them kicking you out the house was the inspiration for your song, "Don`t Give It Up Girl." So they were supportive only up until the point where you decided to choose your own road in life.
Diane: Parental support was feigned publicly. My parents were vehemently, adamantly, and violently opposed to my artistic aspirations in private. And yes, that`s why I was ultimately, forcibly ejected from their house, simply for announcing "I`m going to be a singer," when I was 17.
Don`t Give It Up, Girl", is one of the first songs I wrote once out on my own. I was sitting at a piano playing early one morning, just practicing some chord progressions when inspiration struck. The words and melody started flowing out together, which is often how my song writing happens. When I finished the song, I looked down at my heart, and asked "inspiration," "are you coming back?" I was so filled with passion and feelings, in what felt like timeless space; a space that felt so safe to express myself so freely. Inspiration seemed then, and still does, a very solid, yet fragile, intimate connection with my heart and soul, and God, and the whole world at once, as creation flows.
As I continue writing I`m always struck with a feeling and a place I can almost see to step into openly, where I find myself in a stream of consciousness where expression flows, almost effortlessly, until it is exhausted and feels complete. I call these moments my most beautiful obsessions, as they are truly the most intimate, exhilarating, satisfying moments of my life.
Chase Von: That must have been a very difficult thing to deal with, particularly at the tender age of seventeen! Talk about taking the lonely road of an artist who listens to the beat of their own drum---Have things in that department improved over the years with your successes in following your heart?
Diane: Most definitely yes! I`d been told from the beginning of my artistic career that I had to "pay my dues." So I just accepted the early days of homelessness and poverty as a struggling artist out on my own. It seemed a small price to pay for the experiences I was getting. I joined a show band, playing soul music and jazz fusion that toured on and off the road throughout the United States and Canada for about 4 years. We played all kinds of venues from tiny bars and county fairs to 5 star hotels and upscale nightclubs during that time.
But after those first few years I felt I`d gone as far as I could go on that level, so I took myself off the road, and really got back to writing my own variety of original songs again. I also wrote 1 minute promotional spots for local charity events in San Diego County on Radio Station KyXy, 96.5FM.
Within a few years I was showcasing my songs at singer-songwriter venues in Los Angeles. Things were going well and I decided to take myself to Europe to expand my horizons. There were some very successful performances at the Buddha Bar Nightclub and The Tribarin in Paris, France, as well as clubs like The Alto, and the Paradiso in Amsterdam, Holland. But then an unexpected car accident left me with a serious whiplash and partial paralysis for a number of years. Still, I kept writing songs.
Finally my first label song release as a songwriter, came in the summer of 2005 with a pop-reggae tune I wrote titled `RUNAWAY FROM LOVE`. It was performed and released on Tango Digital Productions by award winning Pacific Rim artist Daniel Rae Costello on his "The Beach Party Re-mix Collection" CD in Australia, New Zealand, and the Fiji Islands. He re-released "Runaway From Love" again in 2008.
In 2007-2008 the New Zealand record label Mod Romantics globally released "Runaway from Love" a third time along with three other singles of mine; (with me singing) "Dusk," "The Mist," and "Colored Sky" from the first compilation of my solo CD, "D`Experience."
In 2005 I started doing two hour live performance radio shows and interviews on the radio here in Holland; first on Radio Miranda, 105.2FM and then on the biggest FM radio/television station in Holland: RTV-Alkmaar, 105.3FM. I continued doing shows throughout 2007, 2008, and 2009.
Chase Von: Kitty ran away and you were kicked out. You both were on your own at very young ages as attractive young ladies trying to make it in a very, at times, harsh world!
Because your life is in ways, so filled with complications forgive me if I jump around a bit.
Kitty`s motorcycle accident that almost killed her and left her with lasting physical affects that persist even to this day, also changed her life and in many ways for the better.
You had your own horrible accident as well. And like her, had to "Come Back" from serious injuries also that could very well, just as easily, prevented you from doing what you so love to do. And also, because you do so many things, I didn`t squeeze dancer and photographer into the interview`s title but has being paralyzed affected your abilities to dance?
Diane: I was definitely not dancing after the accident, nor was I singing or playing music. The paralysis affected my neck to my mid-back, so I had to use my whole body from the top of my head to my waist then to look to one side or behind me. Sometimes it affected one or both arms, as well. There were times my arms were so weak and painful I couldn`t use them at all. There was a period of time where my legs twisted inwards so I could barely walk, and a dancer`s turnout was impossible. I couldn`t lift my head by my neck alone, but had to use my hand to get my head in an upright position. I was pretty stunned at first. But I searched out every way possible to recover my original strength and mobility. Even though it took a total of 8 years, I refused to give up until I was healed and could continue singing, dancing, and playing music again.
Photography is something I started just a few years ago for fun, and the gratification I feel when I catch what I see in the world in a photo. It has also garnished me Editor`s Choice Awards, as well as an award for "Asymmetric Composition and Light Mix Throughout" for one of my photos titled "Keep Climbing," published in 2006 in the photography book, "Endless Journeys."
Chase Von: Can you tell our readers more specific details about your accident and how you mentally dealt with being paralyzed? Additionally, how difficult was it for you to adjust or even stand the drastic drop in your standard of living that you were once so accustomed to?
Diane: Firstly, I was determined to win over my situation. I just couldn`t believe God had taken me this far as an artist and that it was to be the end of my journey. I prayed a lot. Sometimes I cried. But I told God, "I`ll be so glad when these tears turn into laughter," as I truly believed that would come to be. I knew that painful repetitions would be part of my physical recovery, so being a musician and a dancer; I just took the pain with me, and persevered.
When every element of your being is struggling, it`s extremely challenging. You have to find the balance in surrendering yourself to your circumstances, and willing yourself to get through and overcome them, as I believed I would. And I did.
I believe we`ve all got to ride the waves of life. Part of that, for me, has been going through what I call "hell`s gauntlet" a number of times. I just kept telling myself, "this is food for songs". I was inspired by the worst times to write the songs "I Surrender," "Hold On," "Til I See the Sun," and more.
Yes, there was a drastic change in my standard of living from the chic, artistic area of Los Angeles, near Rodeo Drive in Beverly Hills, before I moved to Europe, and the tiny, concrete, attic room I ended up in after the accident in Amsterdam.
I was not only partially paralyzed, but also living alone, in that tiny 5` x 8`, 4th floor walk-up room, without heating or plumbing. I didn`t know anyone, and not being fluent in Dutch made my isolation even more trying. The freezing endless winter months dragged on for what seemed an eternity.
For those first two years I couldn`t even lift my head to look up the stairs while I struggled to make my climb up to my room. With each step I took I said, "yes" out loud until I made it up to the top to my room, just under the roof of that partially demolished building.
Chase Von: And lastly for this portion, how important to you was your faith during this dark time of your life?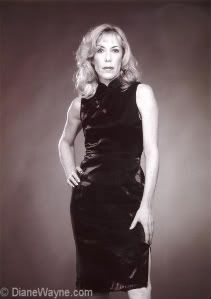 The Lovely and Multi Talented, Diane Wayne!
Diane: My faith is truly what got me through it all. God was with me every second of every night and day. I just knew this wasn`t going to be the end. God gave me strength and hope and comfort to fathom the depths of my experiences.
And as I mentioned before, God gave me a good sense of humor. You can cry until you laugh sometimes, and laugh until you cry sometimes too.
I also took the opportunity to read healing books like `Women Who Run With the Wolves," "Feel the Fear and Do It Anyway," and "Conversations With God." I continued song writing and my own soul searching.
Chase Von: That`s wonderful that you were able to maintain that mind set and get back in the game! Now you`re also on a Music Mission that is helping orphans and underprivileged children all across the globe! Normally I ask those I interview what causes or charities they admire and/or support -- Can you tell our readers a little bit more about that and the various countries you have traveled to because of it?
Diane: Yes. My awareness for the concept for "A Music Mission" came to me initially in 2000 while traveling in Indonesia, and began to develop more while traveling in Vietnam in 2001 & 2002. I had become acquainted with some children from the streets in Saigon (Ho Chi Mihn City). After hearing from them about the streets gangs there, and the problems these children were having as they were struggling to survive, I started considering more about the reasons there is so much violence in the streets, there, and all over the world.
A lot of this seemed to me to stem from lack of safe outlets for expressionism for these children and the lack of protection available to them. I started envisioning centers that would provide self-esteem building creative development for them, and how I would ultimately like to provide that for these impoverished, abandoned, and abused children, globally.
I am in the process of creating a presentation for the United Nations, the World Children`s Organization, and Queen Beatrix of Holland. I am hoping to stimulate governmental co-operation in association with local corporations and businesses to contribute, provide, and support centers that will offer safe havens, with all tools and music equipment, as well as instruction and supervision for children in impoverished neighborhoods all over the world.
These centers will also provide job opportunities for care giving mothers and/or fathers. Instead of having to work demeaning or sexually oriented jobs to provide for their children`s welfare, the centers will provide proper wages and the job opportunities for those parents and care-givers to be with their children.
Since 2002, and nearly every year following, I have traveled to 3rd world countries, including Vietnam and Thailand, doing what I can personally to brighten lives with music.
This has included free concert performances in their neighborhoods, and teaching the children singing, and playing keyboard and guitar. I`ve also brought good quality used clothing into these impoverished areas, donating it along with musical instruments to orphanages and other organizations.
I`ve really enjoyed spending time with these children, singing for them and with them, talking with them, and the parents and elders of these impoverished communities, and bringing in a healing friend to give free healing treatments for the ailing children and adults there as well. I was in Thailand doing this work at the time of the tsunami in 2004, and continued my time there providing aid and comfort.
In 2007 I was received by the Royal Offices of the King of Thailand and had the opportunity to deliver a presentation about A Music Mission as well as my newly released CDs.
A Music Mission has also inspired the Pacific Rim artist Danny Rae, who recorded and released my song, "Runaway From Love" in 2005 and 2008, to establish his new charity for children this year, 2010, that is to be funded by the Fiji Islands Entertainment Association, to provide opportunities for children of the Fiji Islands in the arts, as well.
I produced a film project for A Music Mission in 2009. And as I mentioned earlier, I`m preparing a presentation to the world organizations and the Heads of States that will receive me. For me, it is a lifetime project and something that I feel passionately about.
For the rest, I do what I can to contribute clean water for children, plant trees, etc. via the Care2.com site of which I am a member.
I have great respect for the works of Angelina Jolie, Matt Damon, Oprah Winfrey, Alicia Keyes, U2`s Bono, and all celebrities who are using their affluence and influence to further the many causes that support the less fortunate in this world.
Chase Von: In your childhood, you appeared in the movie Parents of A Stranger with your twin sister. Which brings up another question I`d like to ask but will do that later as well. But initially after leaving home, you toured the States and Canada with several bands before eventually settling in Amsterdam. And over the years you`ve penned popular favorites "Dusk", "Timeless in Thailand", "It`s Your Birthday", "The Nights" and various other songs and are a recognized ASCAP songwriter as well as a professional SAG, (Screen Actors Guild) actress.
With all your various accomplishments Diane, particularly with the many obstacles and trials you`ve had to face, how important do you think it is that people actively pursue their dreams?
Diane: One of the most important things in this world anyone can do is follow their heart and pursue their dreams. It`s the most authentic life any of us can ever experience. A quote that inspires me to keep going in the face of adversity is from the film Seabiscuit: You know, you "don`t throw a whole life away just `cause he`s banged up a little." It`s referring to the horse " but one can keep on pursuing the dream throughout life. There will always be obstacles for us, but that`s our opportunity for our greatest growth and transformation. Often during life`s most frustrating moments is when you`ll find a breakthrough. God will send you the key you need to unlock the door of opportunity.
Chase Von: Who are some of the people in life you admire and or look up to in the music field, as well as just life in general?
Diane: As a professional singer and songwriter, I am greatly inspired by original soul artists from Smokey Robinson and Marvin Gaye to Alicia Keyes, as well as the eclecticism of the Beatles. Billie Holiday, Chet Baker, Tina Turner, Prince, Sting, and Pink, are some of my favorite artists, too.
I`ve been greatly inspired by Jesus Christ, Mother Teresa, Princess Diana, Gandhi, Dr. Sandjay Gupta, Angelina Jolie, Oprah Winfrey, U2`s Bono, Matt Damon, Leonardo Di Caprio, and the Jonas Brothers.
Chase Von: Can you share your web sites and links so our readers can learn more about you?
Diane: Yes, I`d love to! My new website is www.dianewayne.com, and I`ve got webpages on MySpace.com, Facebook.com, Care2.com, as well as a presence on Twitter.
Chase Von: What are some things you`re currently working on that you think our readers might be interested in hearing about?
Diane on A Music Mission in Bangkok, Thailand
Diane: At the moment, as I mentioned earlier, I`m working on a film with Kitania Kavey which I hope will bring more opportunities for my music to be in films. I`m still working on my own film and music project for "A Music Mission", including the presentations for Queen Beatrix of the Netherlands, as well as the United Nations and the World Children`s Organization.
I`m always writing new songs, and I`m putting together my own book of poetry. I`ve written two other books, as well. One is a book of soul questions, called "Consider This", and the other is a collection of healing stories with and about Universal Healer Albertus Antonius Poland, titled, "Another Way of Healing", that also includes some stories about A Music Mission -- So I`m looking for a book publisher.
I have recently completed three CDs of my original songs, `D`Experience, `D` Atmosphere, and Special `D`, so I`m in the process of looking for a new label and I`m looking for artist management who is familiar with global artist representation.
Chase Von: What would you say if you were standing before a microphone and could be heard by every child on the planet, and regardless of what language they spoke, they would understand you? What positive advice would you give the children, if that were possible?
Diane: Listen to your heart. Trust God. Believe in yourself. You are meant to be here. Do dare to be who you truly wish to be. Be honest. Be true. Keep your focus and your balance as you live and explore. Enjoy the process and the journey, and demonstrate respect and appreciation for everything.
Chase Von: What are some of your favorite meals and living in Amsterdam, have you added any new favorites because of your current living location? (Smile).
Diane: There are 143 different cultures living just in Amsterdam alone so food choices are very international here. I really love soups and curries from Thailand, Vietnam and India--some of which I actually make myself from scratch--and authentically, my Thai and Vietnamese friends tell me. I love Italian pastas, Spanish tapas, Greek salads and the decadent French pastries so plentiful around here.
Chase Von: I`ve traveled to quite a few countries in my time, but you have been so very many places Diane, I think you have me beat in that department! What are some of the places you really loved? And do you want to return to them some time in the future? Also, when will you be returning to the states to entertain your fans on this side of the ocean?
Diane: There are things I love about all 16 countries where I have traveled and sung, so far, that could cause me to return. I`ve written about some of my experiences in my songs "Timeless in Thailand" and "The Bikini Song" (Brazil). Paris, France will always have my heart. I truly enjoy the eclectic variety of peoples, cultures, nature, spirituality, food, and art and music everywhere I`ve been. And I believe my art and A Music Mission, will continue to take me all over this world.
I don`t have a tour for America scheduled just yet--- " I don`t plan on returning until at least 2011-2012" because of my current projects here in Europe, unless a really lucrative opportunity presents itself!
Chase Von: I always try and ask a tough one Diane, something to give a broader scope of the thinking processes to our readers on those I interview on subjects in general that are disturbing or getting attention in the news media. I asked "Voice Over Queen" Joan Baker about her thoughts on Tiger Woods, I asked Lovely Actress Claire Dodin her thoughts on a Washington Redskin Cheerleader hopeful that was struck with a debilitating disease after taking the Swine Flu shot. I`ve also asked various others difficult questions but yours is going to be two-parted.
First, since you are a twin, wasn`t it difficult to get kicked out for your dreams especially since you do have a twin? And twins are known to be extremely close to one another and often we`ve all heard have a psychic connection of sorts.
Also, and not numbering this one because you don`t have to answer this if you don`t wish to, but how ironic is it to you that you would act in a movie as a child called Parents of A Stranger and then later become estranged from your own parents who, must have thought since you were so determined to do your own thing, that they really didn`t know you?
And two, I don`t care what anyone`s religious beliefs are, but there seems to be a wave of demonic things happening and if you wish to describe them another way, so be it, but what are your thoughts on this recent story?
Twins Slay Mother
http://www.youtube.com/watch?v=gJpzL19xHP0
Diane: Regarding the news story " unfortunately this kind of violence is common place in a great percentage of homes in America. I know I suffered countless beatings behind closed doors, and in those times I just took my punishments silently. Still I used to wonder why nobody saved me. And who knows, maybe it was a Godsend that I was forced out of that house, rather than being killed myself. It`s sad that these two young ladies are in this situation. My heart goes out to them.
You`re right, Chase " it is ironic. My character in "Parents of A Stranger" was a deaf child whose handicap my actor parents were unaware of in the beginning, and had difficulty communicating with, until the disability was discovered.
My real parents were blessed with a gifted child they had no desire to communicate with, and refused to acknowledge or support, or love, on any real terms.
Yes, there were times that my twin sister and I were blessed with synchronistic thought. However, her unfortunate chosen path of a life-long addiction to drugs and alcohol created a separation between us that is unfortunate due to her tenacity to continue her own destructive life-style, even though I`ve spent decades working to help her accept and overcome her disease.
There are many evils in this world: greed, dishonesty, violence and oppression, racism, prejudice, and the lack of global unity, freedom, and equality. I do what I can to make a positive difference, and make this earth a brighter place for all.
I agree with you in not judging others because of their religious beliefs. I personally don`t really believe in organized religions, as I feel they create too much separatism in this world. I call myself a Universal Spirit Child, and have great respect for God, and the wisdoms available in a variety of religious dogmas.
Chase Von: Sorry to ask such a tough question of you Diane but like myself, I`m sure others are wondering what the H E double hockey sticks is going on in the world when something like this occurs, so thanks for giving our readers your perspective on it.
Now something much lighter; how do you go about staying in shape and are there any specific things you do not only to stay in shape physically, but to keep your voice in prime condition so you can continue to be referred to as, "The Voice!" (Smile.)
Diane: Being referred to as "The Voice" is truly humbling, and fills me with gratitude for God, who gifts me with so much inspiration, sensitivity, and abilities to create and express.
As far as keeping my voice in shape, I sing all the time. I do believe it`s very important to warm up your voice before recording and performing, so you can sing for hours--and I`ve developed a series of exercises that accomplish this with ease, in a very natural way. I demonstrated these exercises in a vocal workshop on a DVD titled "The Singing Studios Vocal Workshops." I`d love to have that out on the market in 2011, and need a producer/studio for part two "How to Learn and Perform Any Song in 30 Minutes."
Physically I stay in shape by doing a dance stretch/combination for about 20-30 minutes every morning that I learned from my favorite dance teachers, Hama, and the late Tanis Michaels.
I gave up my car when I moved to Europe (although I am an excellent driver), so I ride my bicycle in all kinds of weather or walk everywhere. It`s also better for the environment!
When it comes to food, I have a huge appetite but I eat healthfully; California-style with lots of fresh fruits and nuts in the mornings, two balanced meals during the day and dinners are usually fish or kidney beans and rice with vegetables, Asian soups and curries and salads. I also drink 2 liters of spring water every day.
And I make sure I get enough sleep. The body and the voice need the proper amount of rest for optimum performance.
Chase Von: I want to thank you so much for finding the time to share yourself with our readers Diane and I`m wishing you continued success in all the various things you do!
So on behalf of myself and the SOP, I want to say it`s very much appreciated and when you get a chance because I`m here and your there, give Kitty a hug for me and tell her to give one from me, from her to you, new friend. (I almost confused myself there). (Heh, Heh).
And do K.I.T. And looking forward to hearing your audio with Judy! (Smile).
Diane: Thank you, Chase. I`ll give Kitty the message, and the hugs. And we both send hugs back to you.
I always enjoy doing interviews, and sharing what I can about myself, my creative works, and A Music Mission.
It`s a great pleasure to meet you, Chase, and to do this interview with you and the Student Operated Press.
And I`m looking forward to the audio interview with Judyth Piazza, too!
Diane`s CD Runaway From Love "
Related:
For All True Poets, And Also Sharing One Who Certainly Is...
http://thesop.org/story/poetry/2010/02/10/for-all-
true-poets-and-also-sharing-one-who-certainly-is.php
Chase Von Interviews The Lovely Kitania (Kitty) Kavey!!!
http://thesop.org/story/entertainment/2008/10/28/c
hase-von-interviews-the-lovely-kitania-kitty-kavey.php