Published:
December 18th, 2010 21:26 EST
| | | |
| --- | --- | --- |
| | Chase Von Sharing Rob Waterlander, "People Whisperer" By Co-Author Betty Dravis! | |
by Betty Dravis
Betty Dravis: Good morning, Rob, It`s my pleasure to have you visiting with us all the way from Holland. I`m glad you could make it, and thanks for taking time from your busy schedule.
I`d like our readers to know that I met you through model/award-winning screenwriter Kitania "Kitty" Kavey who starred in our first Dream Reachers book. She recommended you highly, but I must confess, when I started researching you it was your logo that intrigued me. Odd to say, but that orange lizard is rather attractive, in a funky kind of way. (laughs)
But first things first, Rob... To relate to people as you do, a person must have inborn intuition and certain powers of persuasion. Did you recognize any special skills as a child? When did the urge to help people start? Please share some of your early childhood with us. I`m especially curious about what it was like growing up in Holland.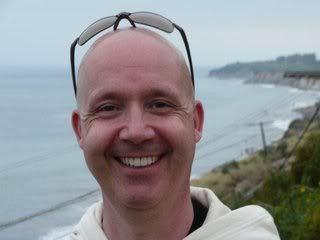 Rob Waterlander: "People Whisperer."
Rob Waterlander: Well, Betty, I am not the typical personal, mental or motivational coach people might expect. My intuitive and empathetic nature is something I was born with and have developed over my lifetime. I have always been a beacon "shining and attracting people who were wondering what direction to go "although initially, I wasn`t aware in full. Looking back, I think things started moving in the direction of guiding people when classmates started asking for guidance, mainly girls sharing their emotions.
I feel I got my extensive class, or University of Life, the first three months of my life. Long story... (laughs)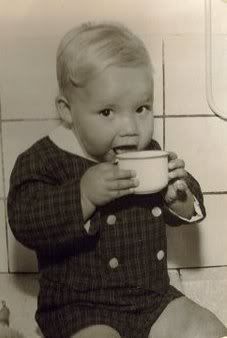 Rob Waterlander: "People Whisperer" as a child.
Being adopted by two of the most loving parents after I was given away has been the key to unlocking my potential for intuitively seeing and feeling people. It helped me to enter the world of helping those in search of more of what they want.
And by the way, Kitty is an amazing person, gifted and so sweet.
In 1996 I started organizing youth sports events for charity: CliniClowns sports events. CC is a foundation that originated in NYC when Patch Adams started to perform as a clown in hospitals, entertaining children with long-term illnesses, sometimes terminal. These sports events put me in contact with professional soccer players and the rest is history; one soccer player referred me to another, etc. And I love it!
By the way, Hunter Doherty "Patch" Adams is one of those special ones on earth. Would love to meet him in real life and have a chat.
As for Holland, my country is probably one of the best countries overall. I grew up in a suburb of Amsterdam, what used to be a little fishermen`s village where I felt safe, being able to play, hang out and develop "the real" me.
Betty Dravis: That`s interesting how CliniClowns started; I recall reading some stories about Patch Adams. I agree with you about him; he had to have been a caring, sensitive man to devote his life to children like that. I sensed when I met you that you were born with this "sensitive" ability, Rob. Thanks for explaining the fascinating details.
This might seem like an odd juxtaposition, but getting back to your logo before I forget: Why did you choose a lizard? And why an orange... one?
Rob visits author Betty Dravis in California.
For this interview in it`s entirety, please click on the below link:
http://damesofdialogue.wordpress.com/2010/12/15/rob-waterlander-%E2%80%9Cpeople-whisperer%E2%80%9D-specializes-in-athletes-entertainers-by-betty-dravis/