Published:
July 25th, 2012 14:38 EST
| | | |
| --- | --- | --- |
| | That`s Voiceover descends on Chi Town! August 25th 2012! Do You Have What It Takes? | |
By Chase Von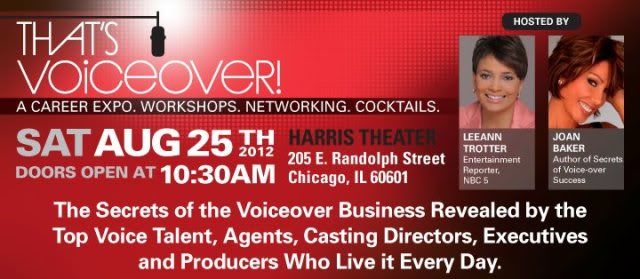 On Saturday, August 25th 2012 the multi-talented Joan Baker and her equally gifted husband Rudy Gaskins will be hosting yet another "That`s Voiceover" in Chicago Illinois!
Previous successful events have been held in New York and Los Angeles California where prior winners have gotten to do voicing for TV spots on major Networks and received the TLM 102 by Neumann, www.neumannusa.com a top brand Microphone for which Joan has been the Voiceover spokesperson since 2008!
Are you often told you have a wonderful voice? Well as Joan, the recognized "Queen" of the voiceover industry will tell you and who is also the author of the highly successful book, Secrets of Voice-over Success, there`s a bit more to it and you will get a crash course at this event!
This year also includes speed dating, which means your demo reel will be presented to the top industries in voiceover and will be picked by a lottery and the winner will also voice a "Promo" that will run on NBC Chicago! Additionally, Top Agency Stewart Talent Chicago will meet and interview (with the possibility of future consideration) the winner.
Various giants in the VO industry have attended and participated in previous events such as Rolonda Watts from the popular--- The Rolonda Show--- And also these individuals listed below:
Announcer, Late Show with David Letterman
Alan Kalter
Voiceover Actor
Valerie Smaldone
Voiceover Actor
Rodd Houston
Voiceover Actor
Joe Cipriano
Voiceover Actor
Bill Ratner
President, TGMD Talent Agency
Vanessa Gilbert
And
Chief Creative Officer of Grey New York
Tor Myhren
This year more highly respected people in this field will be participating and although I won`t name them all--- Here is some brief information on Pat Fraley who is coming in from California to support this event and Deb Doetzer, Chicago`s own!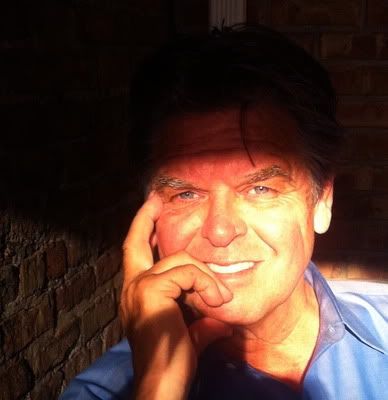 Industry Legend, Pat Fraley!
Ed Asner "If you`re ready for an audio version of Cirque du Soleil, look no further than Pat Fraley."

Brad Garrett "Pat Fraley is such a gifted and passionate coach that immediately after taking his class I became a hand model. He`s truly brilliant. Bring your wallet."
Patrick Fraley Brief Bio
Patrick Fraley is one of the best known and respected voice-over people in North America. He has been performing and teaching for 39 years. As a performer, he has created voices for over 4,000 characters, placing him in the top ten of all time to be cast in animated TV shows. As a teacher, Pat has guided more performers into meaningful voice-over careers than anyone in the history of VO Instruction.
Pat Fraley shares...
We performers are in the amusement business. `Amuse` in Greek translates to--- "Not think." Having a purpose, like participating in "That`s Voiceover", and supporting the Alzheimer`s Association puts meaning into a performer`s life.`"
Rudy and Joan Baker are wonders and sharing the stage in any way is a privilege. That`s how I get better. There`s an old saying, "When the tide comes in, all the boats float. My dingy will be sailing along with a couple of yachts."
"I`ll be taking volunteers and teaching some storytelling and dialogue skills for audiobook narration. The Audiobook Market is on fire. So much work available. Five years ago, 2400 books were recorded into audiobook versions. This year, it`s 43,000."
"That`s Voiceover" and the donations. which will be made to the Alzheimer`s Association, is close to home. My mother suffers from Alzheimer`s and it was her encouragement that lead me to my career as a voice over performer. What a fit, huh?"
He lives and works out of Hollywood Heights, California.

For further information on Pat, do visit the below link:
http://www.imdb.com/name/nm0289710/
http://www.patfraley.com/Free/FreeLessons.html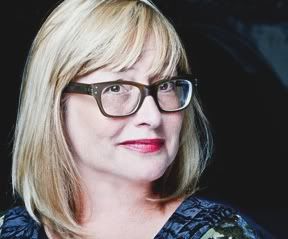 The Gifted Deb Doetzer!
Deb Doetzer shares...
Any idiot can face a crisis. It`s the day to day living that wears you out!

~ Anton Cherkov, Russian Poet
I am also a firm believer that everything happens for a reason, although sometimes we are hard pressed in the moment to know what that reason is, it is usually revealed soon enough and even hardships we face will always make us stronger in the long run.
I am honored to be a part of "That`s Voiceover" this year and although I have never met Joan or Rudy, they have been so lovely and welcoming I already feel like I am part of their family! I am grateful to be able to give back to the community I so love--- This career has been a blessing and through my teaching I feel like I am giving back a small part of all the support that was given to me when I was starting out.
Wishing everyone success in making their dreams a reality!
Deb Doetzer
Brief Bio
Deb has been working in voiceover, theater and improv for almost two decades. A proud member of all three performer`s unions (AEA, AFTRA and SAG), her voice has been heard for such national accounts as Blockbuster Video, State Farm, McDonald`s, Nestle`s Toll House, Kraft Mac and Cheese, Ford and Red Lobster, among numerous others. Deb is currently the voice for Emmi, an interactive medical website, and can be heard on various PlayStation, Gamecube and XBox games, as well as on a few slot machines in various casinos across the country. Deb is currently an ensemble member of Rivendell Theatre Ensemble, where she was last seen in the critically acclaimed performance of The Secret Diary of Adrian Mole Aged 13 3/4. Deb has performed in Shear Madness with both the Chicago and Boston companies, and has also worked at The Annoyance Theater, Eclipse Theater and Improv Olympic.
For more information on the extremely talented Deb Doetzer, do visit the below link:
http://www.actingstudiochicago.com/faculty/Deb_Doetzer.html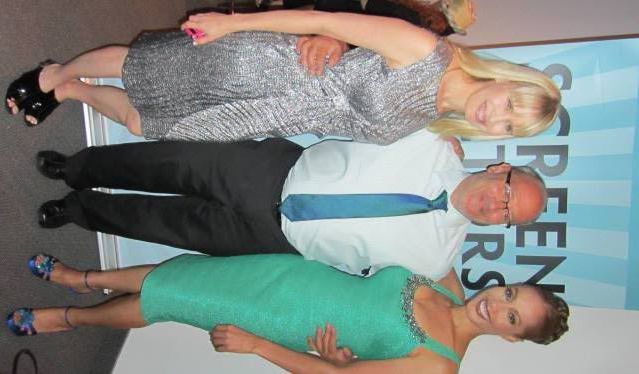 From left to right, Karen Jacobsen, the voice of the GPS system and Top Agent Billy Serow from Abrams Agency in New York, one of the top industry professionals on the Voiceover New York Panel and Voiceover Queen, Joan Baker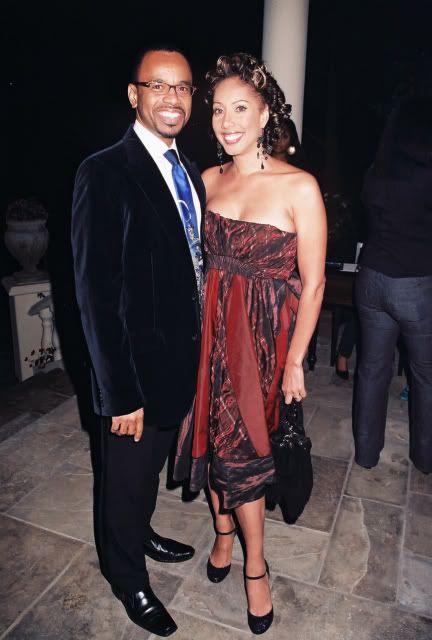 Rudy Gaskins with wife, Joan Baker
Joan just recently hosted a successful tribute to her good friend, the legendary and now sadly deceased Don LaFontaine that took place in Hollywood with some of the biggest lumanaries in the industry.
This event was created by his wife, Nita Whitaker LaFontaine who will also be presenting the Don LaFontaine tribute at That`s Voiceover at the newly established Voiceover New York.
In closing, the craft and business of voiceover can be a very enjoyable and lucrative field. Joan and Rudy, co owners and creators of Push Creative Advertising for years have been giving people who have "The Goods" employment. I also feel blessed to share this information knowing how many people are in a desperate search for work in our current economy and I too also have a beloved Uncle who died suffering from Alzheimers.
The actual press release is below for more detailed information and more insight can also be found on the links directly below:
http://thatsvoiceover.com/what-is-it/videos/
So--- Do you have what it takes?
FOR IMMEDIATE RELEASE FOR IMMEDIATE RELEASE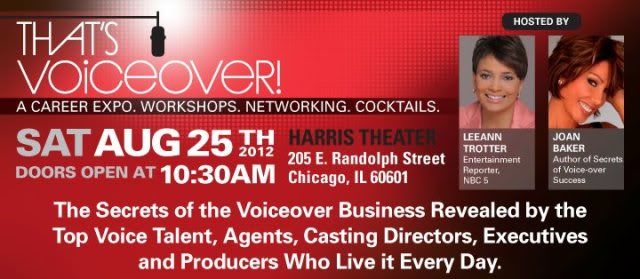 Chicago, Illinois, August 25th 2012 -- AN EXPERT PANEL OF TOP VOICE-OVER ACTORS, TALENT AGENTS CASTING DIRECTORS AND AD EXECUTIVES PROVIDE A CRASH COURSE FOR THOSE SEEKING CAREERS IN THE EXCITING WORLD OF VOICEOVER ACTING. AND ONE LUCKY AUDIENCE MEMBER CAN WIN A VOICE OVER JOB ANNOUNCING AN NBC 5 PROMO AND OTHER PRIZES. CONTRIBUTIONS FROM THE EVENT WILL BENEFIT THE ALZHEIMER`S ASSOCIATION.
JOAN BAKER, author of Secrets of Voice-over Success (foreword by DAVID HYDE PIERCE) and NBC 5 Entertainment Reporter LEEANN TROTTER host an entertaining and immersive day of hands-on practical career guidance, as well as an American Idol-styled audition, complete with industry judges. At a time when "jobs" is the word of the day, That`s Voiceover! brings newcomers and professional voiceover talent together with the teachers, buyers and producers who make jobs a reality.
Attendees will meet and hear from the talented voices behind movie trailers, TV & radio ads for, DISNEY ANIMATION, THE SIMPSONS, THE OSCARS and EMMYS, AMERICAN IDOL, the NBC OLYMPIC GAMES, HBO, SHOWTIME, VERIZON WIRELESS, BET, ESPN and countless others. These consummate pros will separate the facts from the fiction about BREAKING INTO THE VOICEOVER BIZ. Even seasoned voiceover actors find incredible guidance as the conversation delves into best practices for enhancing and revitalizing careers in an industry of evolving trends.
Says Rudy Gaskins, co-creator of That`s Voiceover!, "Voiceover acting is an intriguing career opportunity that`s growing at an enormous rate. Because of its largely anonymous existence, it`s very difficult for newcomers to get information and training from reputable sources. We fill that gap."
That`s Voiceover!, produced by Push Creative Advertising and Joan Baker has become the most respected events of its type anywhere in the world, drawing from the top voiceover talents in the field as well as the agents, creative directors, marketing executives and advertisers who make up the wider voiceover community.
And the proof is further evidenced by A-list panelists like Joan Sparks of Stewart Talent, Kiki Powell of Chicago`s McGarry Bowen Advertising, Jay Wadhwa of NBC and the voice of HULU, Dave Fennoy.
SPONSORS:
SAG AFTRA, BACK STAGE, Sennheiser Electronics, Stewart Talent Agency, the Alzheimer`s Association, Swissotel, Neumann Microphone Company, SAG-AFTRA and Push Creative Advertising are major sponsors behind what is a growing success to expand employment opportunities in the exciting and often lucrative field of voiceover acting. And, as is the case with Joan Baker`s breakthrough book, Secrets of Voice-over Success (foreword by DAVID HYDE PIERCE), contributions from this event will benefit the ALZHEIMER`S ASSOCIATION.
PUSH CREATIVE, INC. IS AN INTEGRATED BRANDING PROVIDING MARKETING SERVICES ACROSS DIGITAL, PRINT AND FILM PRODUCTION FOR ADVERTISING AND ENTERTAINMENT INDUSTRIES.
CONTACT: Rudy Gaskins at 212-269-0700
Push Creative, Inc.
1697 Broadway, Suite 500
New York, NY 10019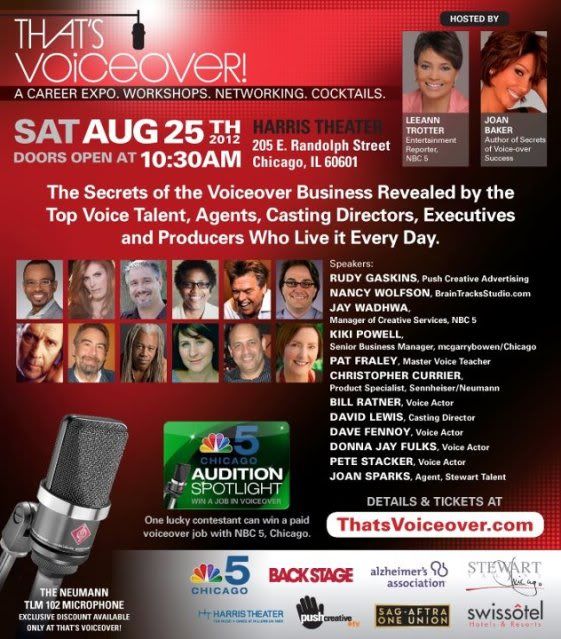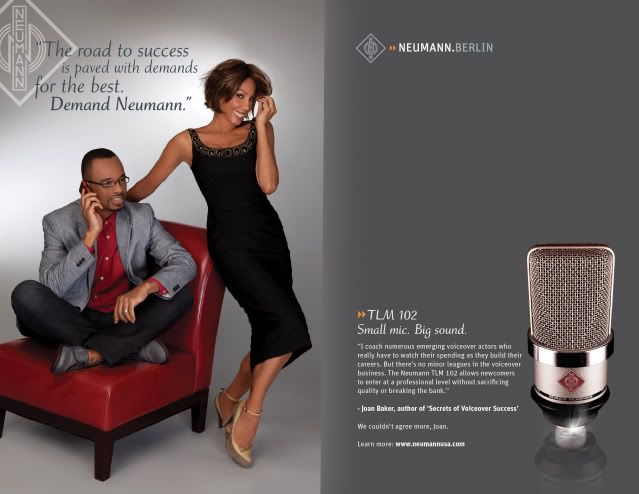 Related articles :
http://thesop.org/story/20120113/the-voice-of-god-the-queen-of-voiceover-joan-baker-explains.html
http://thesop.org/story/20110914/joan-baker-rudy-gaskins-rolonda-watts-host-another-thats-voiceover.html
http://thesop.org/story/audio/2009/12/22/chase-von-interviews-the-lovely-and-multi-talented-joan-baker.php